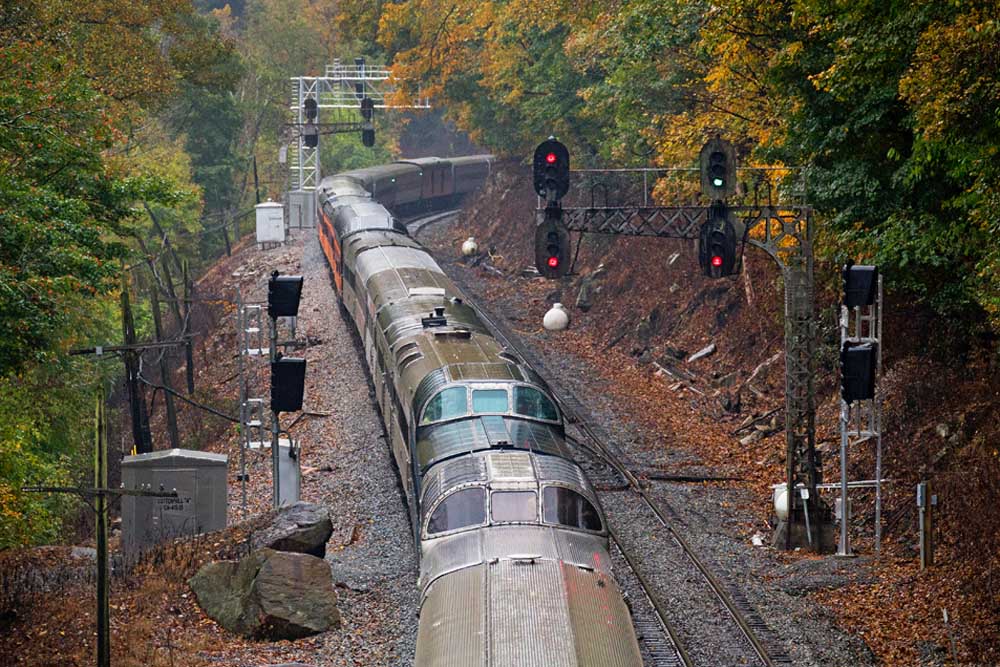 HUNTINGTON,  W.Va. – The 2021 Autumn Colors Express railroad passenger excursions in the New River Gorge have been postponed.
"An overwhelming number of customers have expressed concern about this year's event. The current surge in COVID-19 cases in West Virginia has local hospitals operating at emergency levels, making postponement our best and only option this year," says Railexco CEO Adam Auxier. "We're grateful to our partners at Amtrak and in the region for the support and understanding."
Ticket holders will automatically be transferred to equivalent dates in October 2022. Questions about tickets, credits, or refunds can be directed to info@railexco.com.
"We are extremely disappointed in the situation we find ourselves in. Unfortunately, COVID-19 has worsened and we understand why Rail Excursion Management, in cooperation with our event organizers, has chosen to postpone the 2021 Autumn Colors excursion," says Hinton Mayor Jack Scott. "The Hinton Railroad Days Committee is evaluating the situation currently to determine if a smaller event or a two-day event makes sense for our vendors. We have worked diligently since the spring to organize the event and again are disappointed but support our partner's difficult decision."
Operated in concert with Amtrak and the cities of Huntington, Charleston, and Hinton, the Autumn Colors Express operates the route of the former New River Train from Huntington and Charleston to Hinton through the New River Gorge.