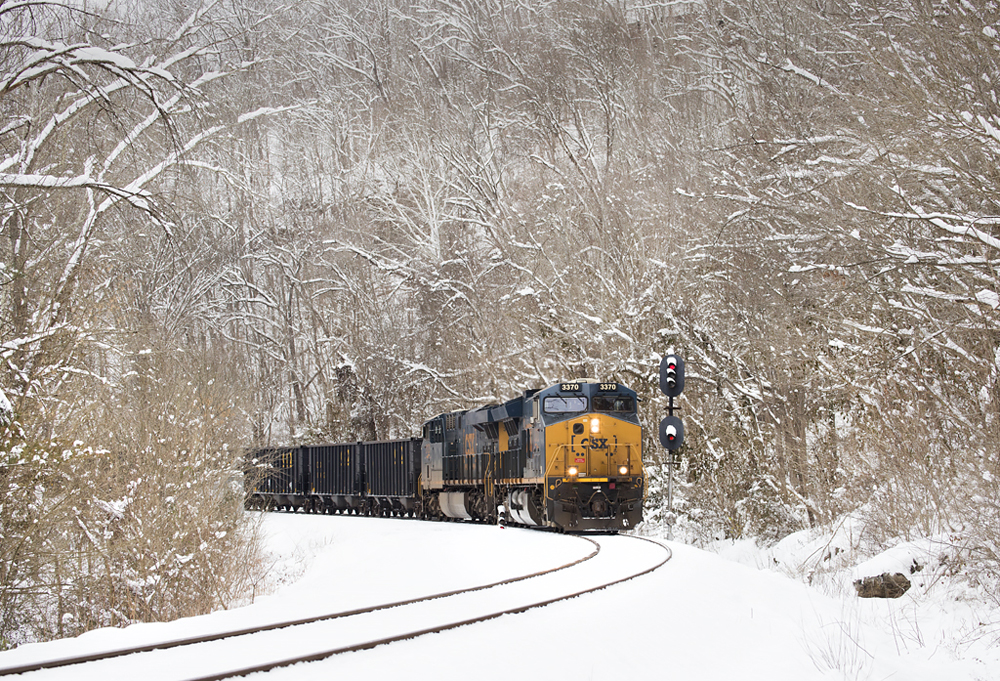 ---
CHARLESTON, W.Va. – Railroads are likely to haul more coal to American power plants this year even as coal's share of electric generating capacity declines. Utilities that use coal are eager to replenish inventories after high natural gas prices and supply chain issues severely depleted their supply in 2021.
In a recent short-term outlook, the U.S. Energy Information Administration anticipates coal production will increase 6% to 612 million short tons in 2022, 33 million  more than in 2021. The increase is driven by utilities' focus on building up stockpiles that the EIA estimates fell to 80 million tons in September 2021, the lowest inventory since March 1978.
Coal costs became more competitive in 2021 when natural gas prices surged, causing utilities to use more of their coal inventories at a time when the coal industry had limited supply to backfill depleted tons. This left utilities scrambling to replenish the supply.
But finding supply has been more difficult than in years past, even without factoring in pandemic issues. The coal industry has decreased its mining capacity through divestiture and production decreases because of a broad focus on doing away with coal-fired assets. As more power plants turn to natural gas and renewable forms of energy, less coal is mined and less supply exists to meet unforeseen demand. Coal industry labor issues caused by the pandemic also hurt production.
To solve the problem, coal facilities capable of increasing production will likely do so in 2022. Where inventories have been most affected, rebuilding of stockpiles will continue during  off-peak burn periods, likely resulting in a nominal rise in the number of coal trains traveling to and from power plants.. Trainsets usually stored outside of the summer and winter burn periods may remain in service year-round.
It is unlikely that shuttered mines will reopen, but existing mines will likely extract more tons. It could well take most of 2022, or longer, before mines and railroads are able to restore inventories to a level comfortable to utilities, as efforts continue to be hindered by pandemic and supply-chain issues. And if natural gas prices remain elevated, plants may continue to burn more coal.
The focus on rebuilding stockpiles is occurring as other power plants are converting to natural gas or being retired. In a Jan. 11 report, the EIA said coal will account for 85% of the electric generating capacity retired in 2022. The U.S. is expected to retire about 12.6 gigawatts of coal capacity this year, or 6% of 2021's year-end capacity. From 2015 to 2020, the U.S. averaged retiring about 11 gigawatts of coal capacity each year; in 2021, that slowed to 4.6 gigawatts. Plans are to retire dozens of additional power plants throughout the 2020s.
The current inventory predicament is likely to be welcomed by coal-heavy railroads. No specific railroad or power plant will benefit exclusively, but the EIA expects the western region, including the Powder River Basin, to see about an 8% increase in production, while the interior region of the Midwest and Appalachia will likely see modest gains.
Eventually stockpiles will be restored and coal's numbers will be more reflective of its normal role in energy. Until then, railroads will play a vital role in helping utilities procure much-needed tons at their most coal-dependent facilities.