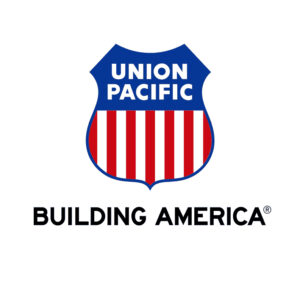 SIBLEY, Iowa — For the second time in about 24 hours, a Union Pacific train derailment in the Midwest has created a hazmat situation. This time, the derailment has triggered a fire that is leading to an evacuation of part of Sibley, a town of about 2,800 just south of the Iowa-Minnesota border and about 75 miles northeast of Sioux City.
KIWA Radio reports the derailment occurred about 1:20 p.m., drawing a response from six local fire departments and leading to the evacuation, and has a photo showing flames and a large plume of thick black smoke coming from a pile of derailed cars. Sibley Fire Chief Ken Huls told the station the train was hauling fertilizer and ammonium nitrate, which is used in both fertilizer and explosives. As of 5:30 p.m. CDT, KMEG-TV was reporting evacuations had been ordered within a 5-mile radius of the accident site.
A Union Pacific spokesman says the derailment occurred about 2 p.m. and involved 47 cars. No crew members were injured. The railroad is working with first responders at the scene, and the cause of the derailment is under investigation.
On Saturday, a UP train derailed near Albert Lea, Minn., leading to a hazmat situation because of a leak from two cars of hydrochloric acid [see "Tank cars leaking acid …," Trains News Wire, May 15, 2021]. No injuries resulted from that derailment; clean-up is under way and the cause is under investigation. Sibley is about 135 miles west of Albert Lea.
— Updated at 4:55 p.m. CDT with information from Union Pacific on number of cars involved and injury status of crew. Updated at 8:05 p.m. with information on size of evacuation area.