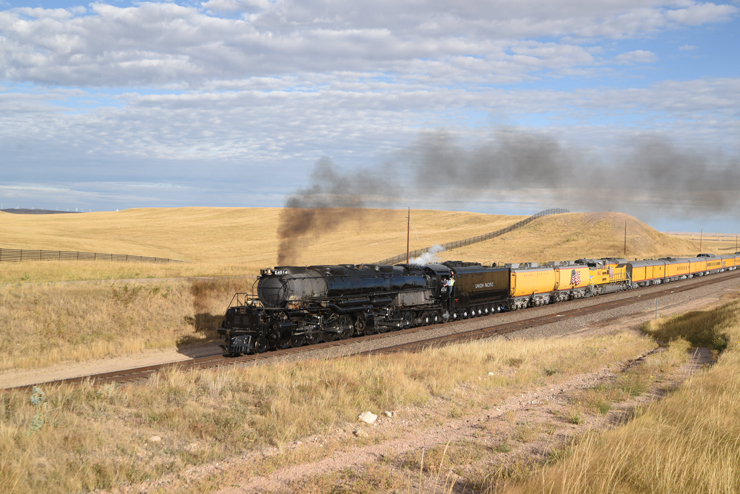 ---
CHEYENNE, Wyo. — Union Pacific has released details of its excursion later this month with Big Boy No. 4014.
In a message to members of its Steam Club, the Railroad says the 4-8-8-4 will depart Cheyenne for Denver on Thursday, July 28, at 10 a.m., with an intermediate stop in Greeley, Colo. The locomotive will be on display at Denver Union Station on July 29 from 10 a.m. to 3 p.m., along with the "Experience the Union Pacific" multimedia exhibit car.
The locomotive will then return to Cheyenne on Saturday, July 30, pulling the 2022 Museum Special, an annual fundraiser for the Union Pacific Museum. The train will depart Denver Union Station at 7:10 a.m. and arrive in Cheyenne around 11:45 a.m. Tickets are sold out.
The full trip schedule is available at the UP Steam website.