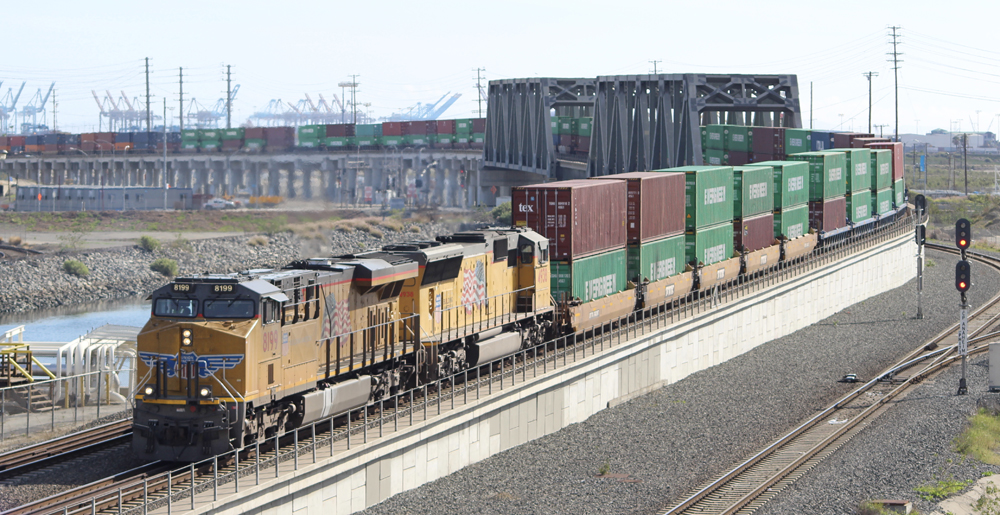 ---
OMAHA, Neb. — Union Pacific's operations are recovering as more conductors graduate from training classes and are deployed in revenue service, executives said at an investor conference today.
UP's traffic is up 2% in the quarter to date, but would be higher if not for ongoing service problems related to crew shortages, particularly on the railroad's northern tier from Nebraska to the Pacific Northwest. "However, that impact lessens each day," Chief Financial Officer Jennifer Hamann says.
Various performance metrics — including terminal dwell, average train velocity, and car miles per day — are trending in the right direction as the railroad works off excess car inventory, Eric Gehringer, executive vice president of operations, told the Deutsche Bank 2022 Transportation Conference.
As UP slowed down in April, shippers added more cars to their fleets to offset the impact of longer transit times. But that only exacerbated the congestion and further slowed the railroad. With excess inventory down, UP has been able to put some of its stored freight cars back in service.
Some 597 new conductors have completed training and are in revenue service, with another 525 currently in training classes. UP also is getting a boost from the fact that Father's Day, the Fourth of July, and peak vacation season — all times when more train crews take time off — are now past.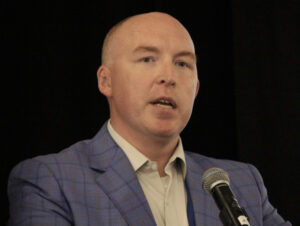 "Crew availability is starting to improve more than just a little bit," Gehringer says, due to a combination of the new hires and making better use of existing train and engine employees.
UP's recrew rate — which measures trains that require more than one crew to move over a single crew district — has improved from 11% in April to 6.5% today, he says.
With operations improving, the railroad has parked some of the 100 locomotives it pulled from storage earlier this year. Those units will be held in reserve to handle anticipated traffic growth late this year as well as in 2023, when Schneider will shift its intermodal business from BNSF Railway to UP.
To prepare for Schneider and growth from other intermodal customers, UP is in the midst of capacity expansion projects at its terminals in Lathrop and West Colton, Calif.
Gehringer emphasized that the only reason the hump at Davidson Yard in Fort Worth was reactivated was to handle some of the classification work done at West Colton while the intermodal terminal construction is under way. Once the intermodal terminal capacity project is complete, Davidson's hump will be idled again, he says.
UP opened the intermodal terminal at West Colton last year in order to better serve the transload market in California's Inland Empire, where goods are transferred from marine containers to domestic containers for the trip to inland intermodal terminals. The expansion project will boost the terminal's capacity from 45,000 lifts annually to 120,000.