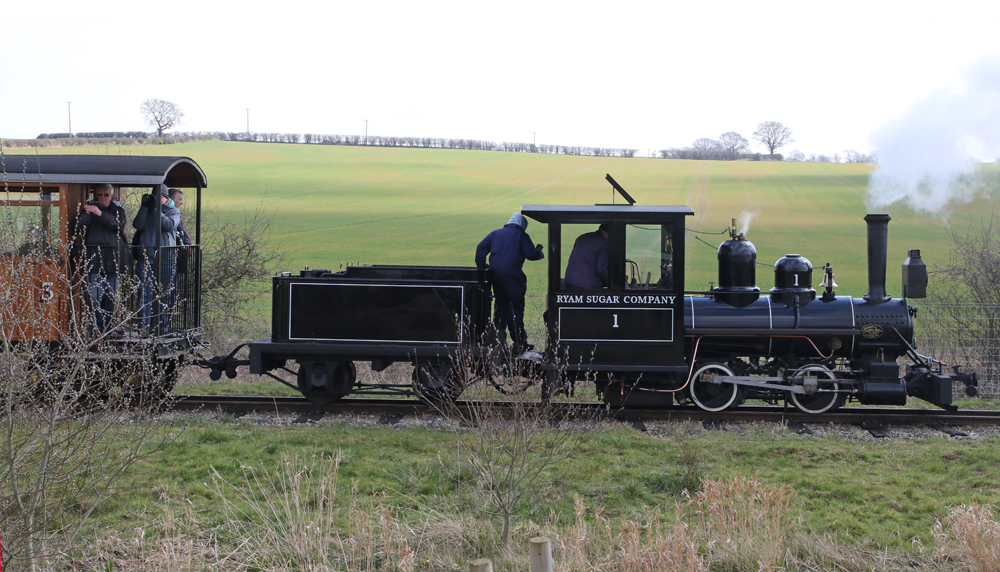 ---
Several of the largest steam heritage railways in Britain have announced reduced schedules or postponed special events involving multiple locomotives. The reason: a shortage of suitable coal because of transport or supply problems following the Russian invasion of Ukraine.
Britain once boasted the world's largest coal export ports. Railways around the world relied on coal exported via ports such as Cardiff and Barry in Wales in the early 20th century, but that has long been history. The last coal mines in Britain closed in the last few years as the country has moved away from coal to generate electricity. Coal used for power, now only occasionally, is imported, as is the coal used by steelmakers and heritage railways.
In 2021 the Heritage Railway Association, representing the UK's heritage railways, warned the entire sector was dependent on imported coal after the last English mine ceased production; the last UK mine, in Wales, closed in 2022. Planning permits for new mines elsewhere in the UK have been refused in recent years despite significant remaining coal reserves.
Much of the 30,000 tons of coal used annually by British heritage railways in recent years came from countries such as Kazakhstan, Russia, or further afield in the Americas. Coal from Russia is no longer an option due to sanctions and public opinion. Coal from  Central Asian countries such as Kazakhstan was shipped by rail to a port via Russia and possibly Ukraine; neither option is currently available.
Some railways rationing coal, others running normally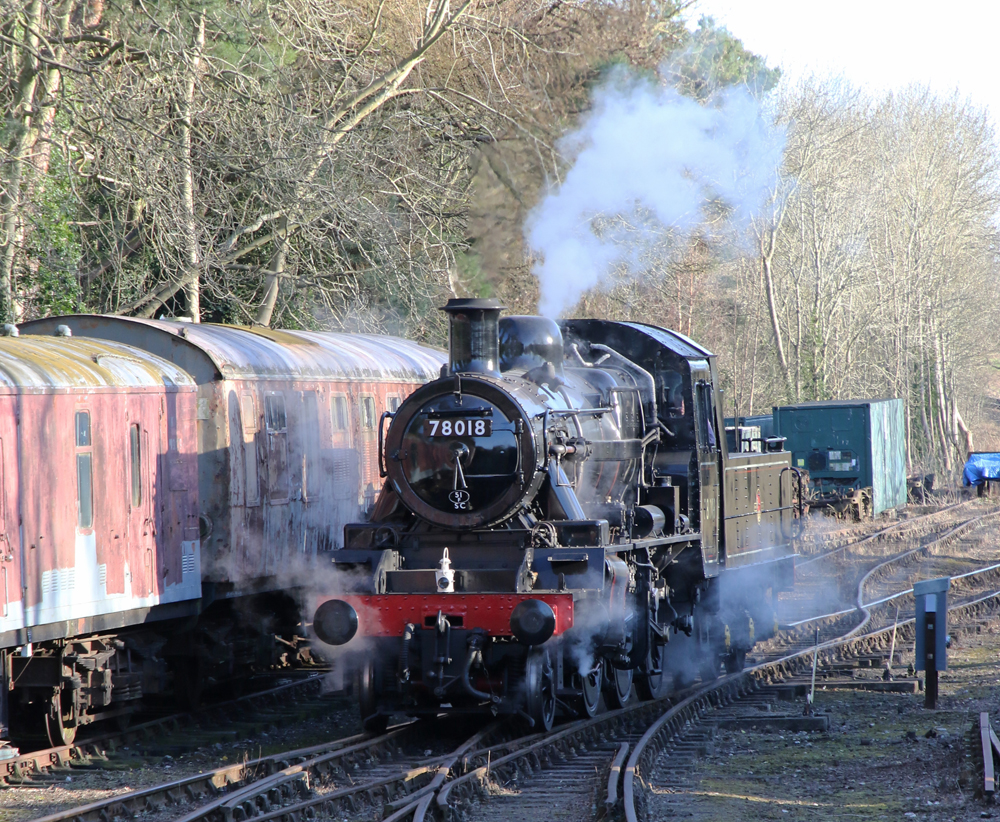 Several of England's biggest steam railways, such as the East Lancashire Railway near Manchester and the Severn Valley Railway west of Birmingham, have announced reductions in steam-operated trains. With each locomotive on a standard gauge line using 4 to 5 tons of coal in a single day, "gala" events have been postponed or altered to include fewer locomotives. Generally, coal is being kept back for the busiest days and premium trains, such as dining experiences.
The coal-supply problem is also affecting many smaller, less well-known heritage lines that should be gearing up for the start of operations around Easter. Instead, they are having to cut back. New supplies of coal are being found, with many railways turning to imported coal from Colombia, in particular, although transport lead times mean it is not instantly available.
The picture is mixed, however. Some railways which didn't use coal from or routed via Russia are running normally, although the price of coal has risen in the last month, as has the price of oil. Last weekend, two heritage lines near Birmingham — the standard gauge Great Central Railway and the nearby 2-foot gauge Statfold Barn Railway — had five and 13 locomotives in operation, respectively, as neither is currently suffering from a shortage of coal.
'Green' alternatives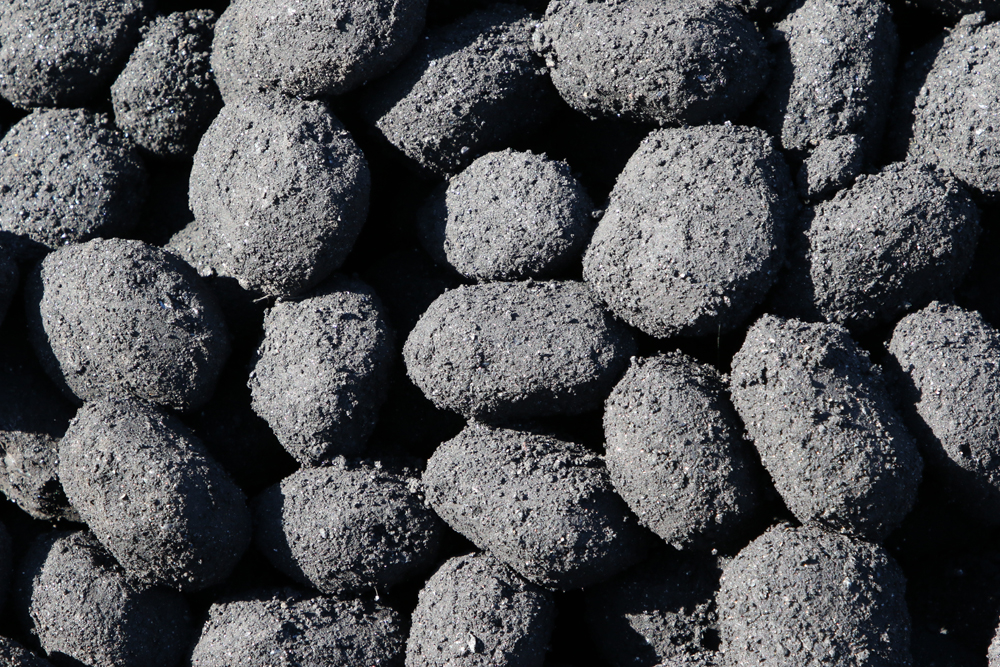 The drive for reduced carbon emissions, and the "net zero" future the British government requires by law, mean UK heritage railways were already looking at alternatives to coal. The narrow gauge Bure Valley Railway in Norfolk undertook trials of "bio-coal" in June 2021, testing three smokeless 'e-coal' alternatives to traditional Welsh coal. All incorporated solid fuel fines (dust) plus other materials. The most successful, offering the same performance as Welsh coal, was made from 50% solid fuel fines and 50% crushed olive husks.
Multiple railways are now also using "ovoid" briquettes made from compacted coal dust. Previously, these had been sold largely for domestic use in cities with smoke emission restrictions. They are substantially more expensive per ton than regular coal.
The Heritage Railways Association estimated in 2021 that UK heritage steam operations represented just 0.023% of all UK carbon emissions, but even before the war in Eastern Europe, the sector needed to find alternatives, with the sale of coal for domestic use likely to end completely in 2025.
The first trial of 'e-coal' on a standard gauge line in the UK was in mid-February, before the Russian invasion of Ukraine, on the 5-mile-long, steeply graded Keighley and Worth Valley Railway in Yorkshire. The trial, using fuel of 80% coal and 20% bio-mass, was described as a success. Anecdotal feedback from British steam engineers at other lines suggests that the ovoid fuel is good for use in narrow gauge locomotives, which have smaller fireboxes and boilers, but is less suitable for many larger mainline locos. The alternative fuel burns more quickly, meaning more fuel is needed — and, as British steam locomotives are manually fired, the fireman has to almost constantly fill the firebox.
The new fuels are, however, useful for initially "lighting up" locomotives to get them ready for use.