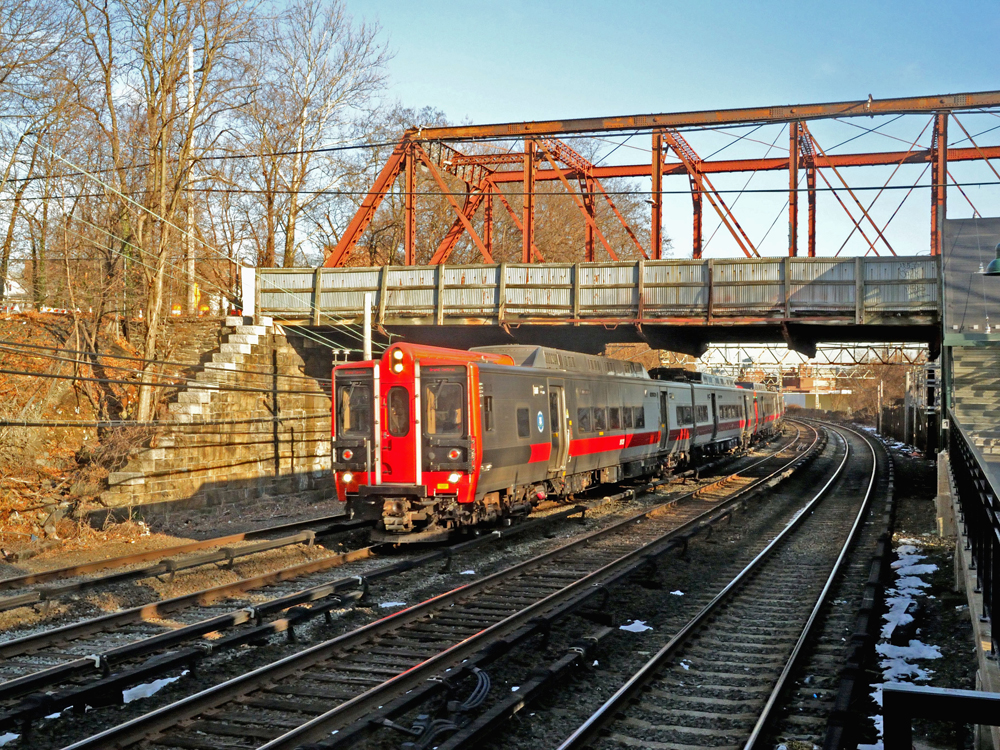 ---
MOUNT VERNON, N.Y. — Two bridges over the Metro-North Railroad in Mount Vernon have failed inspections, resulting in vehicles being banned from one of the structures. The problem comes after the fourth of four rebuilt bridges in the community was reopened last year.
A Jan. 9 inspection of the Fulton Avenue Bridge "uncovered serious issues that compromise the bridge's structural integrity," a city press release said.
The closure to vehicular traffic does not affect service on the Metro-North New Haven line. Pedestrians are also still able to traverse the bridge, which provides access to Mount Vernon East station platforms.
The Fulton Avenue Bridge was built in 1900 and received major repairs 30 years ago. Photos show heavily rusted cross members beneath the roadway as the probable cause of the structural issues and the bridge hasn't been painted in a long time.
Metropolitan Transportation Authority spokeswoman Kayla Shults said the agency "will seek design-build proposals for the replacement of the Fulton Avenue and South Street bridges in the coming months. Safety is our top priority and we are looking forward to working with the city of Mount Vernon and Mayor Patterson-Howard to ensure the Fulton Avenue Bridge is available for the community."
The South Street Bridge, on the New Haven Line near Woodlawn Junction, where that line joins the Harlem Line, will be replaced in the coming months by the MTA in conjunction with the city of Mount Vernon.
Since 2019, the MTA has invested over $94 million to replace four other bridges in Mount Vernon, among other improvements. The city has a total of nine bridges over the New Haven Line.