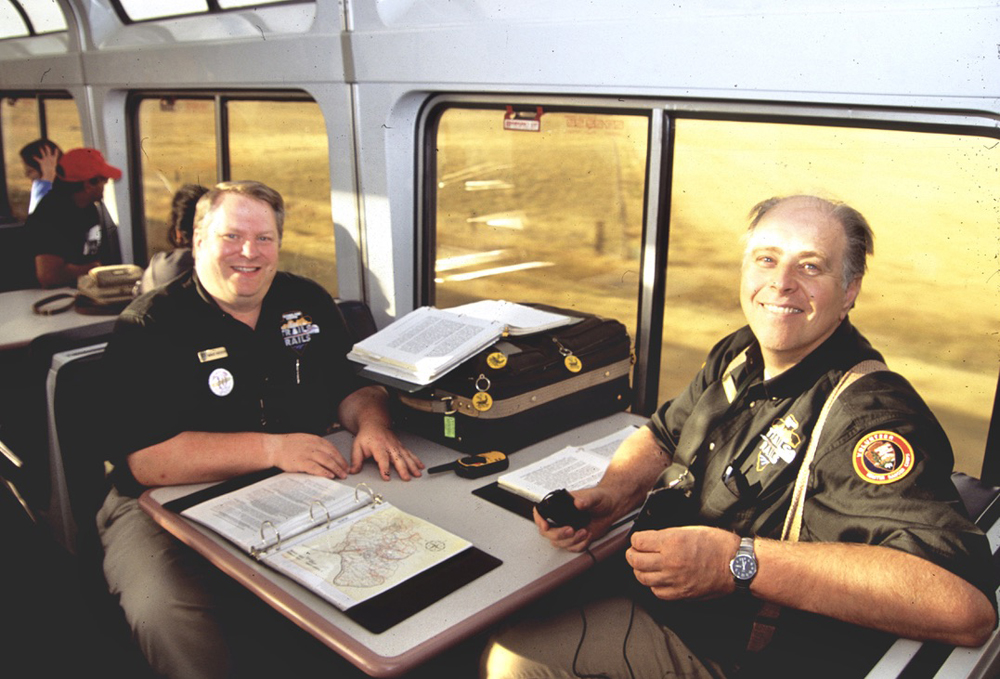 ---
WASHINGTON — The National Park Service has relaunched its informative Trails and Rails program on Amtrak trains for summer 2022 after a two-year hiatus, but some previously featured segments will no longer be covered.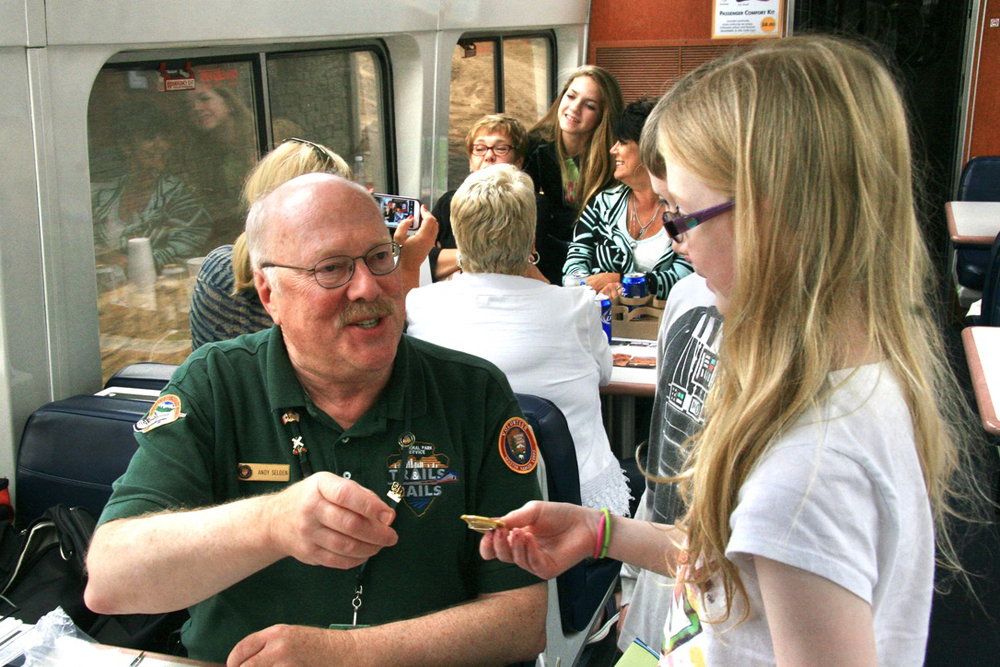 Volunteers apply through the National Park and National Historic sites that sponsor the lecturers, who board trains and talk to travelers about the landscape and history along the routes. Many bring artifacts, maps, and colorful visual aids to help tell the story. Program participants generally set up in the train's lounge or cafe car and make an introductory announcement after boarding, but also may pass out printed information and hold informal discussions walking through coaches and sleeping cars.
Trails and Rails used to feature volunteer commentators on longer routes involving overnight stays, with Amtrak picking up meal and lodging expenses, but the practice ended in 2018 as part of company-wide amenity and marketing cutbacks. Now, most programs are daytime round trips.
Operations guidelines issued last week by Trails and Rails National Director James Mičulká note this  year's program "is built with a lot of flexibility and adaptability in mind. It may be difficult for many of you to hold to some sort of a normal schedule with the spike in COVID cases in many parts of the country. … onboard programs may be conducted when there are Trails and Rails volunteers willing and able to present."
These are the planned routes for 2022, as compiled from interactive map on the National Park Service website, under the "Find Trains" tab: (story continues below)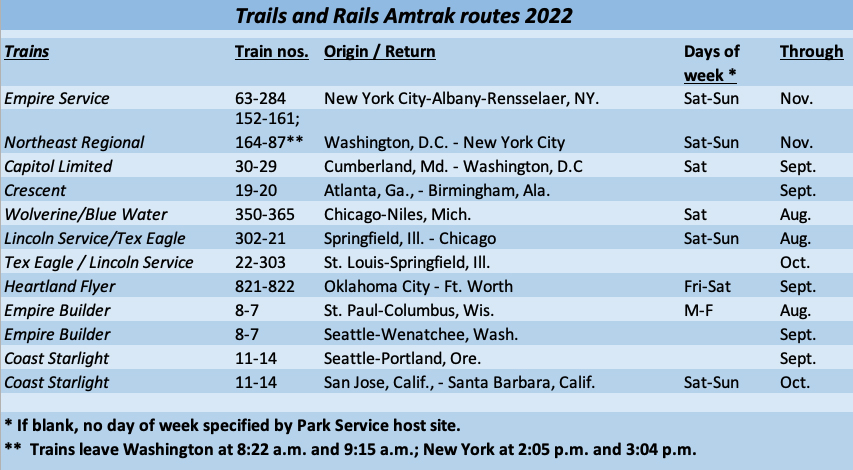 Two 2019 programs which won't return, at least initially, are the Southwest Chief's La Junta, Colo., to Las Vegas, N.M., itinerary, and a Los Angeles-San Diego Pacific Surfliner round trip.
Among the listed routes is Saratoga Springs-Westport, N.Y., on the Adirondack, but New York State and Amtrak have not set a date for that New York-Montreal train to resume. Itineraries using it from New York to Albany-Rensselaer, N.Y. have been tentatively moved to the northbound Maple Leaf.
Mičulká tells News Wire it is not certain the Texas Eagle will be utilized by programs operating to and from Springfield, Ill., because the Eagle no longer has a Sightseer Lounge car, although volunteers already use a Lincoln Service train in one direction. Another issue: as a result of the Crescent's northbound schedule change, the train's Atlanta arrival is set for after dark at 11 p.m., but often is delayed by freight train interference until after midnight.