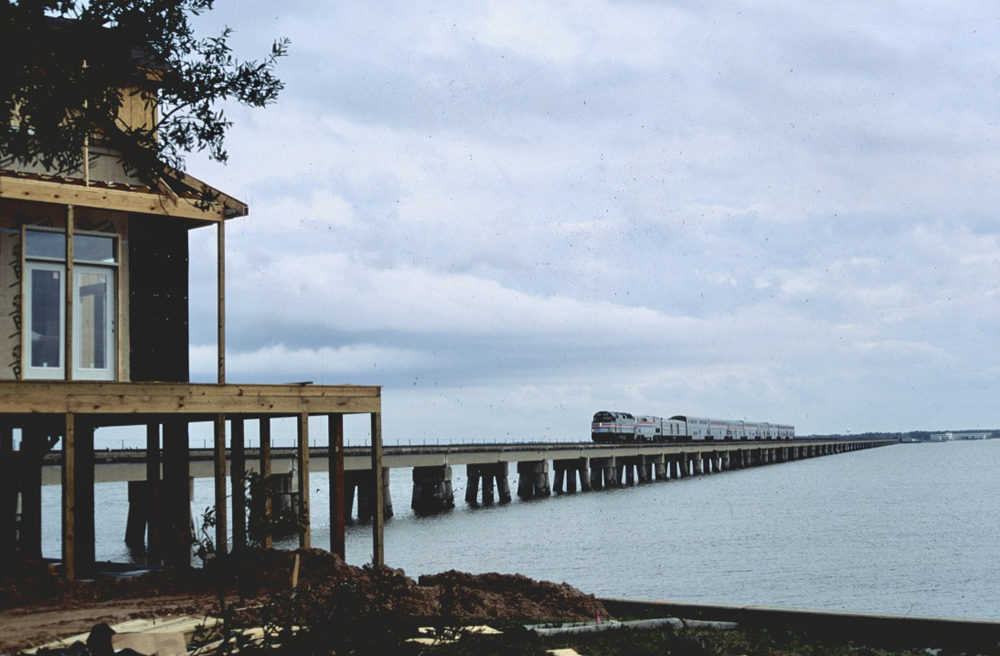 ---
Continuing our countdown of the Trains News Wire Top 10 stories of 2022, as determined by a vote of Trains editors, columnists, and masthead correspondents:
A lengthy and acrimonious process finally produced a settlement between Amtrak, Norfolk Southern, CSX Transportation, and Alabama State Port Authority late in the year, providing a framework to bring passenger trains to the Gulf Coast in 2023.
The dispute dating to 2021, which included more than 48 hours of testimony in 13 Surface Transportation Board hearings this year, may have set a framework for future passenger rail expansion. But the Gulf Coast agreement hinged on assurances that sufficient federal funding will match investments to benefit both passenger and freight traffic.
A background of non-cooperation
 Amtrak and CSX worked together leading up to the Sunset Limited's 1993 extension east of New Orleans to Florida because Amtrak's Assistant VP of Operations planning, Jim Larson, and CSX Transportation's Amtrak liaison, Dick Young, agreed some operational and capacity upgrades were warranted. Though Amtrak declined to reinstate the triweekly Sunset in 2006 once Gulf Coast tracks were repaired following Hurricane Katrina, the Louisiana, Mississippi, and Alabama-based Southern Rail Commission sought daily service over the route. A New Orleans-Jacksonville. Fla., inspection train in 2016 demonstrated substantial political and community enthusiasm.
However, over the next five years CSX used its own traffic modeling studies to demand substantial capacity investment that conflicted with assessments by the Federal Railroad Administration. Attempting to get trains rolling, and based on a conversation SRC members had with a (now former) CSX official in 2017, the commission and Amtrak shelved the idea of any expansion east of Mobile. Doing so meant the Amtrak trains would stop short of congested yard tracks adjacent to the Port of Mobile, northeast of the downtown Mobile station location where trains would stop. Not good enough, said CSX, which enlisted the port and Norfolk Southern to voice objections and demand more studies.
That prompted Amtrak in early 2021 to ask the Surface Transportation Board to confirm the company's right to run two New Orleans-Mobile round-trips over CSX and NS. Subsequent filings and more modeling conducted by the railroads, based on traffic data to which Amtrak was not given access, delayed the STB proceedings until 2022.
Acrimony continues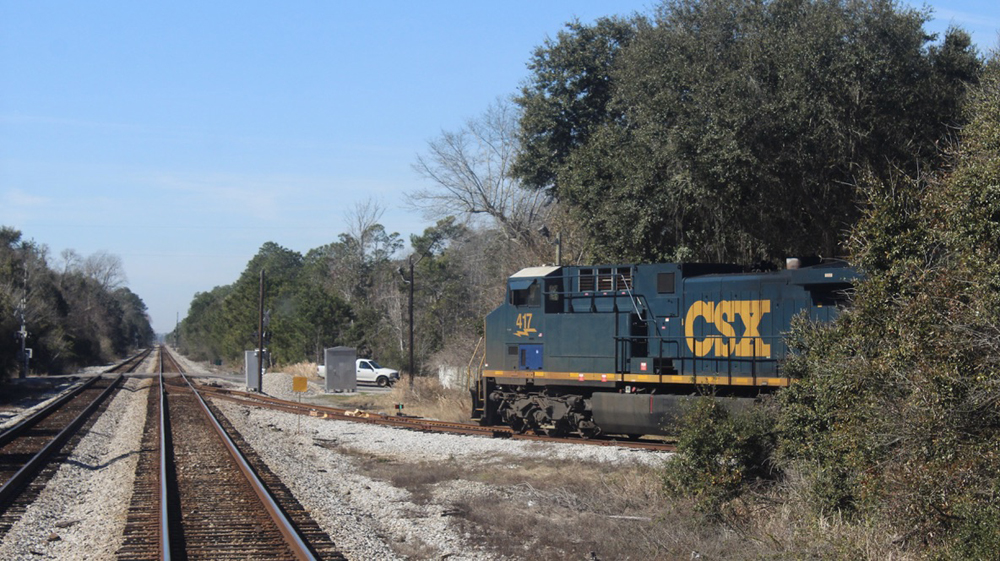 Following two public comment sessions in mid-February, the evidentiary hearing phase began April 14, hinging largely on statutory language requiring passenger service to not "unreasonably impair" freight operations. While Amtrak's lawyers attempted to make that case for the four daily trains, witnesses for the host railroads and Port of Mobile testified that traffic modeling and observations of daily operations proved severe delays would occur without more than $500 million in capacity improvements.
Evidence from the host railroads relied on simulations and percentages rather than data on actual freight train movement. And while public mobility and investment were at stake, the hearings frequently moved into confidential sessions, hiding information that could have been exchanged cooperatively if the freight companies had forgone the adversarial route.
Board Chairman Martin Oberman's intention to nail down relevant facts was evident throughout the process. He angered attorneys from both sides by constantly urging greater transparency, culminating in severe criticism at a May 12 hearing. The STB then ordered the railroads to share modeling data with Amtrak and sent both sides into mediation.
STB threat leads to a settlement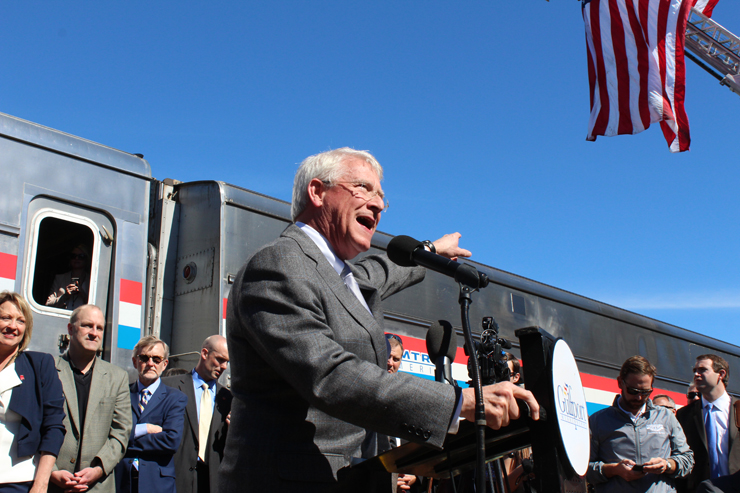 With political pressure mounting for a settlement, particularly from U.S. Sen. Roger Wicker (R-Miss.), the board made every attempt to encourage the parties to resolve differences over what infrastructure improvements might be necessary. When no agreement was reached in the summer, the board set dates for final arguments in November and set Dec. 7 as a date to render a decision.
Faced with that uncertain and potentially precedent-setting outcome, and with new CSX leadership in CEO Joseph Hinrichs, the host railroads and Amtrak finally came to an agreement that would permit passenger trains to begin running even before capacity upgrades were completed. In announcing the agreement, the parties said its details would remain confidential.
It appears lynchpins for the agreement were passage of the Infrastructure Investment and Jobs Act and generous availability of funds through the competitive Consolidated Rail Infrastructure and Safety Improvement Act (CRISI). The FRA backed the new service and will be involved in approving a CRISI grant of about $179 million that, with $44 million in matching funds, would finance $223 million of upgrades. Those matching funds will include $9.9 million from CSX, $6 million from Amtrak, and $750,000 from the Port Authority, according to local media outlet Mississippi Today;  the projects involved include a new bypass around CSX's Gentilly Yard in New Orleans and siding extensions in four locations [see "Gulf Coast grant application …," Trains News Wire, Dec. 24, 2022].
While the continued confidentiality makes the agreement difficult to assess, it is clear the host railroads finally saw no value in continuing former CSX CEO James Foote's unwillingness to use federal funds to upgrade a slow-speed railroad whose capacity hadn't changed much since its 1960s Louisville & Nashville days. The other takeaway: the STB under Martin Oberman will expect an honest assessment of infrastructure needs on additional passenger rail expansion, rather than go through an ordeal like this again.
---
Additional News Wire coverage:
 News Wire Top 10 No. 5: Amtrak spars with CSX, NS over Gulf Coast service, Dec. 27, 2021 (2021 Top 10 story, summarizing events to that point).
First day of Gulf Coast hearing brings significant new information, Feb 15, 2022
Moorman, CSX, Amtrak weigh in on second day of STB hearing: Analysis, Feb 16,2022
Start of Gulf Coast hearings brings questions about STB's ability to order improvements, April 4, 2022
STB Gulf Coast hearing, Day 2: Testimony explains CSX train movements, April 5, 2022
STB Gulf Coast hearing scrutinizes details of traffic modeling: Analysis, April 12, 2022
Oberman: Gulf Coast litigants still need to fill in the blanks, May 13, 2022
STB grants access to NS, CSX data, orders mediation, June 11, 2022
STB orders more mediation in Gulf Coast case, keeps hearings as scheduled, for now, Nov. 2, 2022
Amtrak, freight railroads say they have a deal on Gulf Coast service, Nov. 22, 2022