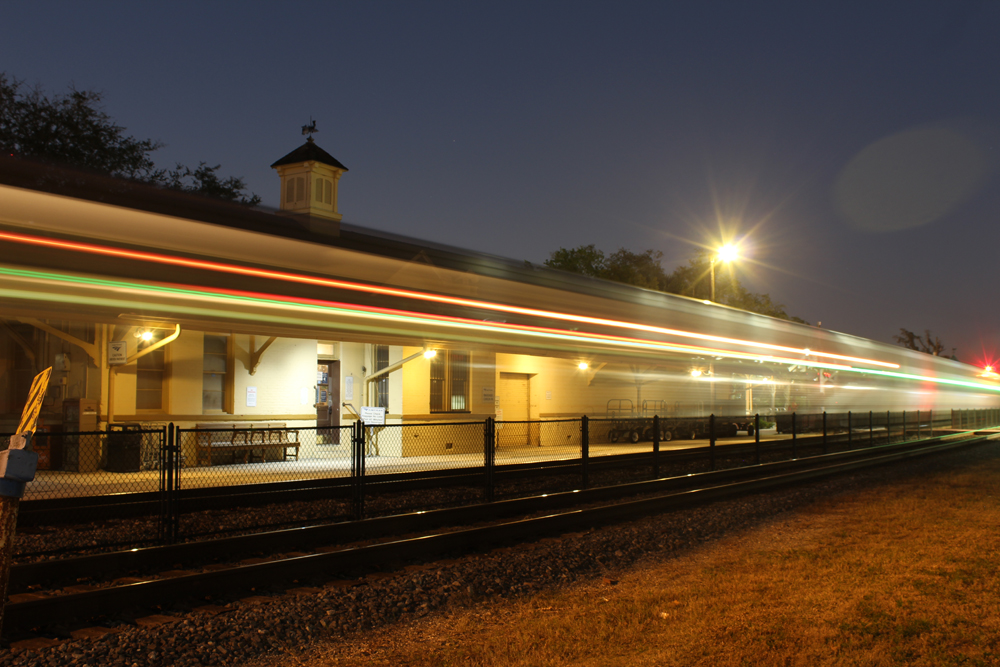 ---
Although transportation demand surged during 2022, Amtrak was unable to accommodate much of it outside the Northeast Corridor.
Long-distance frequencies cut
Attributing cancellations to a surge in the COVID-19 Omicron variant in early January, management began cutbacks that constricted the ability of travelers to include Amtrak in their plans. Most significant was suspension of the New York-Miami Silver Meteor. The Florida overnighter has always been a strong revenue producer because its schedule allows northbound and southbound connections to trains serving New England, upper New York State, and Chicago.
While additional coaches and sleeping cars were added to the more circuitous route of the still-daily Silver Star, the Meteor wasn't around to capitalize on the winter travel season. After initially accepting Meteor reservations beginning March 27, Amtrak postponed the train's return to the end of May, then Labor Day, and finally October.
Other previously daily interregional trains were cut back in January to five days per week, which created a confusing national scheduling patchwork. The inscrutability was exacerbated by the withdrawal of easily printable timetables and a website requiring users to know where the trains go. As gas and car rental prices skyrocketed, the lone exception was the separately marketed, daily Auto Train, whose patronage surged 18% and revenue 54% for fiscal 2022, compared to 2019, on its Lorton, Va., to Sanford, Fla., route.
Capacity reduced
The Capitol Limited and Texas Eagle returned to daily service in late March. All but the Meteor, the City of New Orleans, and Crescent were restored at the end of May; like the Meteor, the two New Orleans trains resumed daily operation in October.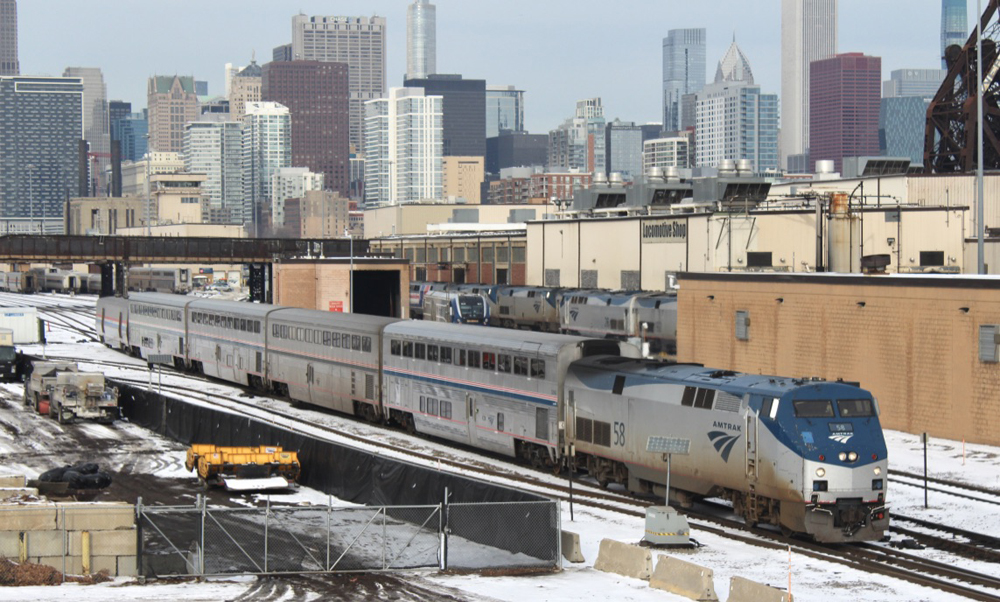 However, reduced coach, sleeper, and crew availability throughout the summer and fall caused frequent sellouts on portions of just about every long-distance route. Despite a 2022 hiring blitz, layoffs and decisions to pause maintenance in 2021 left the company unable to meet travel demand in the segment that continued to demonstrate consistent strength during and after the pandemic.
Fewer seats and rooms translated to fares exceeding 30% more than travelers paid on the same trains in 2019. The Southwest Chief's collision with a dump truck at a rural highway crossing on June 27 exacerbated the shortage of available Superliners, as did a Canadian National demand — still unexplained to Trains News Wire — requiring Superliners to be used on Chicago-Carbondale, Ill., Illini and Saluki trains so highway crossing and signal track circuit shunting occurs.
Venture fleet setbacks
Much of the capacity shortfall affecting short-distance routes outside the Northeast Corridor reflected production and acceptance problems of state-owned, single-level, Siemens-built Venture cars. Amtrak had reasonably anticipated their roll-out by 2022 after the Midwest- and California-owned equipment began arriving in summer 2020.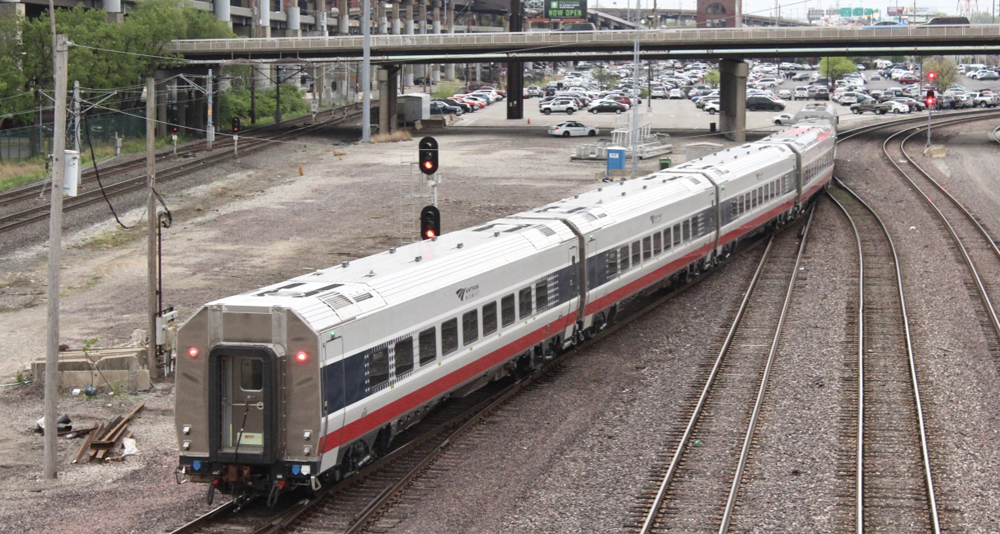 The revenue launch finally occurred Feb. 1, 2022, on the Chicago-St. Louis Lincoln Service route, but cars were intermittently withdrawn and redeployed throughout the year as problems were discovered and rectified.
Quality-control issues with ceiling brackets and water system valves on more than half of the already-manufactured fleet caused the initial delays. New problems surfaced involving the cars' retractable steps in snow, faulty vestibule trap handles, passenger information system malfunctions, and too-strong tray table magnets. Ventures began to reappear on Michigan, Illinois, and Missouri routes throughout the year, but by the end of 2022 were still being paired with either Horizon or Amfleet café-business class cars. As 2023 dawns, there is still no estimate when the new business and café cars, or the new equipment destined for California's San Joaquins, will debut.
Service challenges
The fallout caused recurring equipment unavailability leading to the cancellation of the second St. Louis-Kansas City, Mo., Missouri River Runner round trip in the fall after the state restored funding for it in July. Carl Sandburg-Illinois Zephyr trains between Chicago and Quincy, Ill., lost one daily departure in each direction as a result of crew shortages. Both factors were responsible for the loss of one Illini/Saluki round-trip. These cancellations continued through Thanksgiving weekend, when Amtrak had added capacity in the past.
Amtrak continued to fight delays caused by host railroad freight interference and mechanical breakdowns. After Wolverine passengers abandoned a Chicago-bound Wolverine in Michigan that had lost propulsion and head-end power in October, the company renewed efforts to improve customer contact protocols.
New trains coming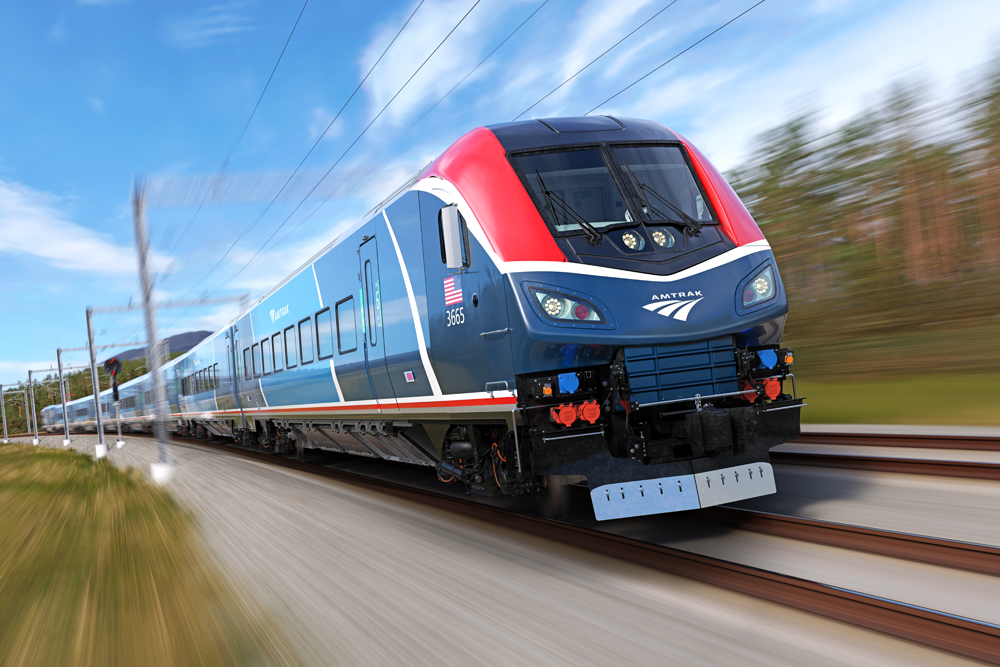 The launch of 28 Alstom-built Acela trainsets, originally set to replace 20 Bombardier-Alstom Acelas beginning in 2022, has been delayed for additional testing. But replacements for aging Amfleet cars currently operating in Northeast Corridor and regional service are on the way. Amtrak recently unveiled renderings of a new "Airo" fleet of Siemens-built passenger cars that will begin entering service on the Northeast Corridor and short-distance regional trains in 2026. Though utilizing the same frames as the still-troubled, state-sponsored Ventures, Amtrak's new trains will have redesigned interiors but retain the large windows that will be a definite step up from Amfleet. Too bad the Airo equipment can't be delivered sooner.
Coming Friday: Our No. 2 and No. 3 stories of the year.
---
Additional News Wire reading:
Amtrak to decrease service on most routes Jan. 24 to March 27, Jan. 14, 2022
Analysis: a closer look at the impact of Amtrak's cancellations, Jan. 17, 2022
First look: Siemens Venture coaches debut for Amtrak, Feb. 2, 2022
Siemens equipment delays aggravate Amtrak capacity issues: Special report, April 1, 2022
Chief wreck puts further strain on Amtrak capacity woes: Analysis, July 6, 2022
Wolverine incident leads to Amtrak policy changes, Oct. 28, 2022
Amtrak Midwest equipment problems continue, Oct. 31, 2022
Capacity's impact shows in Amtrak's fiscal 2022 revenue and ridership: Analysis, Nov. 10, 2022
With few extra trains, Amtrak's ability to capture heavy Thanksgiving demand is limited, Nov. 28, 2022
Amtrak rolls out 'Airo' branding, images of push-pull fleet, Dec. 15, 2022.