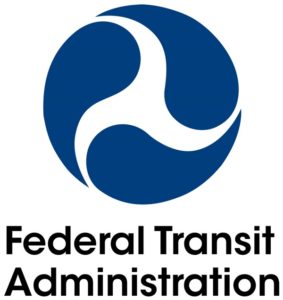 WASHINGTON — The Federal Transit Administration has announced a barrage of project funding, with 35 projects receiving a total of $17.6 million in funding as part of two programs.
Eight rail-related items are among the 10 programs receiving a total of $9.1 million as part of the Safety Research & Demonstration program. Among those awards are $3.45 million to New York's Metropolitan Transportation Authority for biomechanic modeling to help find designs to reduce injuries and fatalities in collisions involving people and trains, and $1.18 million to the Chicago Transit Authority for a pilot program to install new safety features for the electrified third rail at Oakton Skokie Station. Also receiving funding for rail projects are the Maryland Department of Transportation, Rutgers University, the Charlotte Area Transit System, Portland's Tri-Met, the Southeastern Pennsylvania Transportation Authority, and the Utah Transit Authority. Details of all those awards, which involve funds from fiscal 2018-19, are available here.
The FTA also announced that 25 projects in 17 states will share $8.5 million in funding under the Helping Obtain Prosperity for Everyone program which use transit to aid disadvantaged communities. Of those, just one award is specifically rail related: $495,000 to SEPTA to redesign trolley stations on the Grays Avenue Corridor to improve accessibility and add safety features. Several other awards have broad applications that could include rail service. A complete list of those awards, which involve fiscal 2020 funds, is here.
Earlier in the week, the FTA announced $10 million in transit funding for COVID-19 recovery programs [see "Digest: Watco to develop storage-in-transit yard …," Oct. 5, 2020].