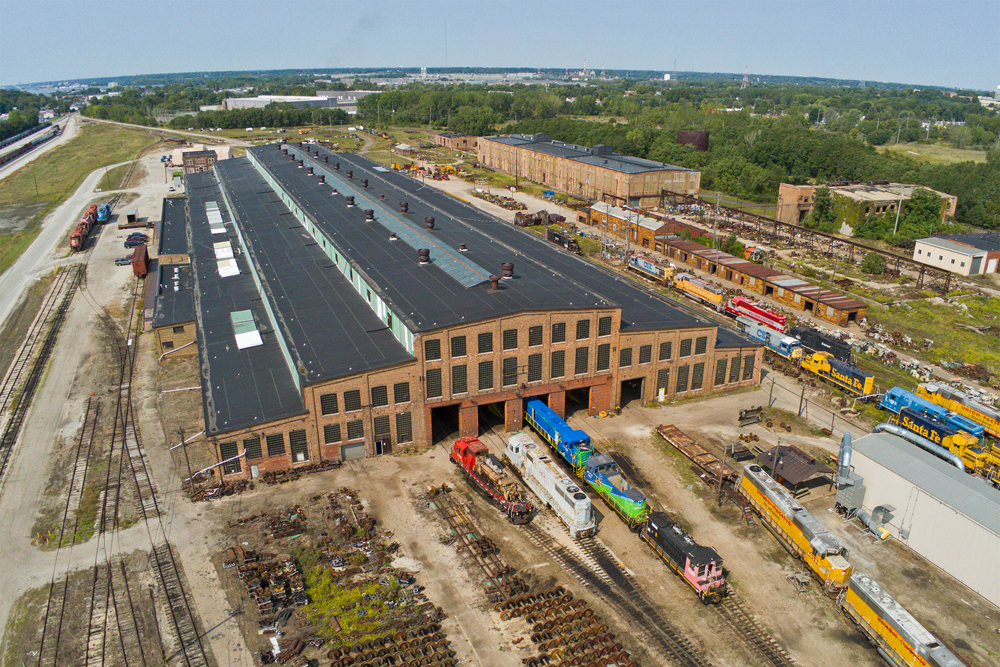 ---
At the beginning of 2022, no one would have considered Silvis, Ill. a center of the railroad preservation community. The massive former Rock Island shop facility had just been downgraded by owner National Railway Equipment. It was closed in March 2021 as part of a plan to consolidate NRE rail operations to its shops in Mt. Vernon, Ill. and Paducah, Ky., with the complex facing an uncertain future.
Then came a bombshell on Jan. 10: in one of the largest preservation expansions in recent decades, Minneapolis-based Railroading Heritage of Midwest America announced it would expand operations into the Silvis facility. The 90-acre complex was once the main shop of the Chicago, Rock Island & Pacific Railroad. It has over 10 miles of track; the main shop building is 400,000 square feet with multiple overhead cranes. It includes a wheel shop, warehouse space, locomotive wheel drop table, multiple overhead cranes and several other smaller shop buildings.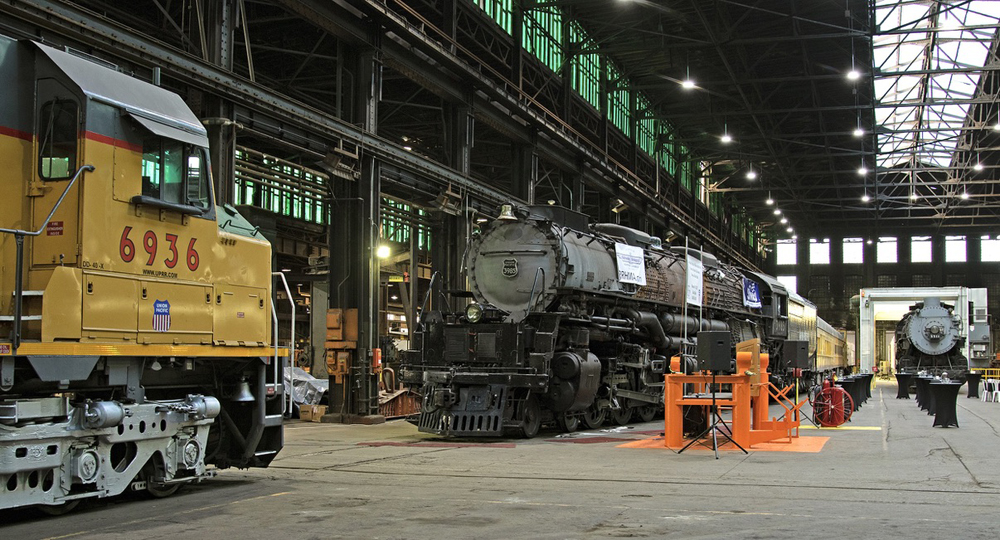 Why would RRHMA, owners and operators of Milwaukee Road 4-8-4 No. 261 and a fleet of passenger cars based in Minneapolis, need such a large facility? That question was answered on April 28 when RRHMA and Union Pacific announced an agreement for UP to donate Challenger No. 3985, 2-10-2 No. 5511, DDA40X No. 6936, and other equipment from UP's Heritage Fleet to RRHMA. Also being donated were an unrestored former E9B locomotive, four coaches, a diner-lounge car, ex-Western Pacific business car Selma, former Southern Pacific business car Stanford, a baggage car, and a caboose. The equipment was moved by UP to Silvis in November. RRHMA announced plans to restore both steam locomotives to operating condition.
Suddenly Silvis was on the rail preservation map, joining such projects as the East Broad Top Railroad, and restoration work on Nashville, Chattanooga & St. Louis 4-8-4 No. 576 in Tennessee, Chesapeake & Ohio 2-8-4 No. 2716 in Kentucky, and Pennsylvania Railroad 4-6-2 No. 1361 in Pennsylvania.
For RRHMA, the Silvis complex is a huge leap. Steve Sandberg, president and chief operating officer of the RRHMA said as much in when he acknowledged, "This takes our organization to a whole new level. We are excited about the possibilities; I believe this is one of the boldest moves for historic and railroad preservation in recent history.
Silvis has some built in advantages for Sandberg's organization. It is served by Iowa Interstate Railroad, which is "steam friendly" and hosted two former Chinese QJ class 2-10-2s in recent years, one of which is currently stored at Silvis. A portion of the shop is being leased back to NRE over the next five years, to help generate revenue to help offset the cost of the acquisition. The organization hopes to use portions of the facility for steam locomotive restoration and repairs, diesel repairs, passenger car work and historical preservation. To help support the facility, the organization will explore freight car storage, transloading, and eventually a museum. In future years RRHMA hopes to run diesel and/or steam powered holiday-themed trains at the complex. Already the organization has cleaned up the facility and rebuilt the tracks into the main shop.
In early 2023, RRHMA will concentrate on converting the tender from Union Pacific Big Boy No. 4014 to oil, sending it to UP's steam shop in Cheyenne, Wyo. in trade for 3985's tender, an arrangement that was part of the donation agreement with UP. Then it will turn its attention to rebuilding No. 3985.
There are still significant hurdles to overcome, not the least of which is money. Still, RRHMA has been successful in attracting large donors to the project, and is soliciting donations in a double matching grant program backed by some of those contributors. Its bold step forward in preservation has earned a spot on the list of News Wire's top stories of 2022.
Coming Wednesday: The No. 6 story of the year.
---
Additional News Wire coverage:
Friends of the 261/Railroading Heritage of Midwest America to expand to Silvis shop complex, Jan. 10, 2022
Railroading Heritage of Midwest America, Union Pacific agree to donation of Challenge, other locomotives, cars, April 28, 2022
UP deal with RRHMA took over a year to complete, May 5, 2022
Historic Union Pacific eauipment arrives in Illinois, Nov. 21, 2022