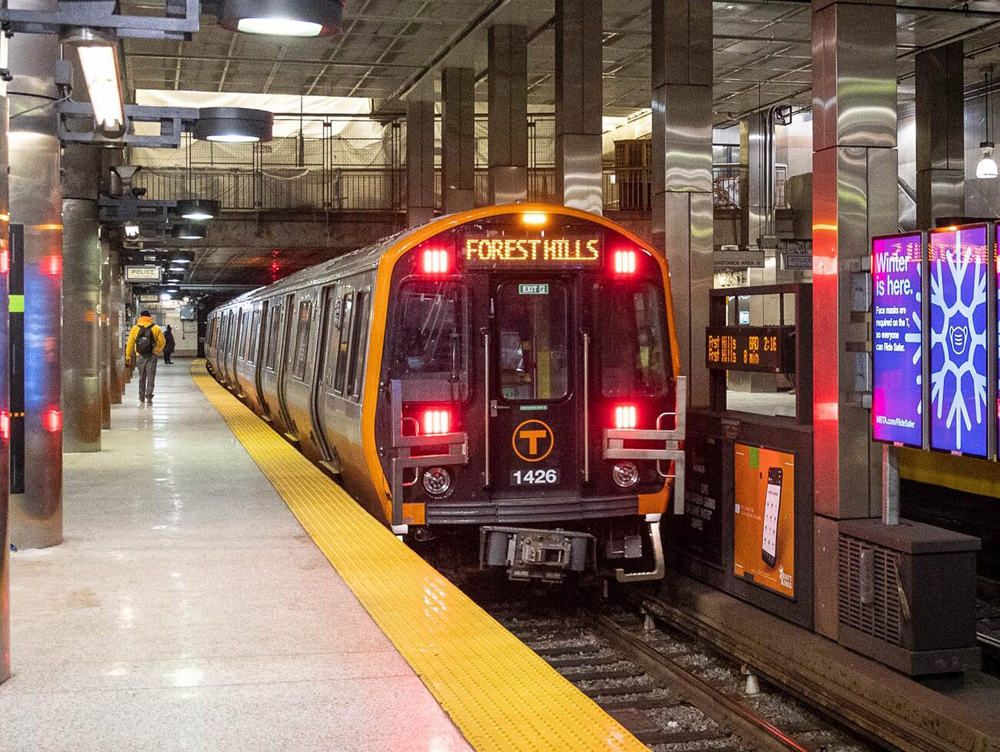 ---
SPRINGFIELD, Mass. — The Massachusetts factory where China's CRRC is building rapid-transit cars for the Massachusetts Bay Transportation Authority is a "toxic environment" where equipment is advanced on the assembly line despite missing parts and workers often wait months for parts to arrive because suppliers have not been paid, according to a Boston Globe report.
The CRRC MA factory in Springfield, Mass., is producing 404 cars for the MBTA's Red and Orange lines. So far, only about 90 cars have been delivered of the roughly 340 that should have been on hand by now; four cars are supposed to be delivered monthly but none have delivered since at least September.
The MBTA recently sent CRRC a letter detailing its dissatisfaction with production and saying that the manufacturer has "abandoned its core responsibilities" to ensure production quality [see "MBTA letter blasts CRRC …," Trains News Wire, Jan. 5, 2023]. Those cars have been pulled from service several times because of technical issues, most recently electrical arcing attributed to wiring issues [see "MBTA sidelines some Orange Line equipment …," News Wire, Dec. 31, 2022].
The Globe spoke to former workers who said they quit over their frustrations in working at CRRC or were let go after disagreements with other employees or supervisors. One described taking a day off and returning to find a wall had been installed in a car that he had said was awaiting a part, requiring the wall to be removed so the part could be installed. In frustration, he said, he quit on the spot.
Another employee described workers watching movies on their phones, pretending to work while awaiting parts or testing cars that they knew were missing parts.
The Globe also obtained a letter in which an MBTA official said key suppliers Wabtec Corp. and Mitsubishi Electric Power Products Inc. were "withdrawing their support due to commercial issues" — apparently a reference to payment problems, at least in the case of Wabtec, based on meeting notes obtained by the Globe.
A CRRC spokeswoman did not dispute the workers' description of conditions, the Globe said, but said in an email that the company "remains committed to delivering the Orange and Red line project and continues to work cooperatively with the MBTA project team to move this project forward." An MBTA spokesman said the agency is "aggressively managing the contract with CRRC" and that cars put into service have met requirements.