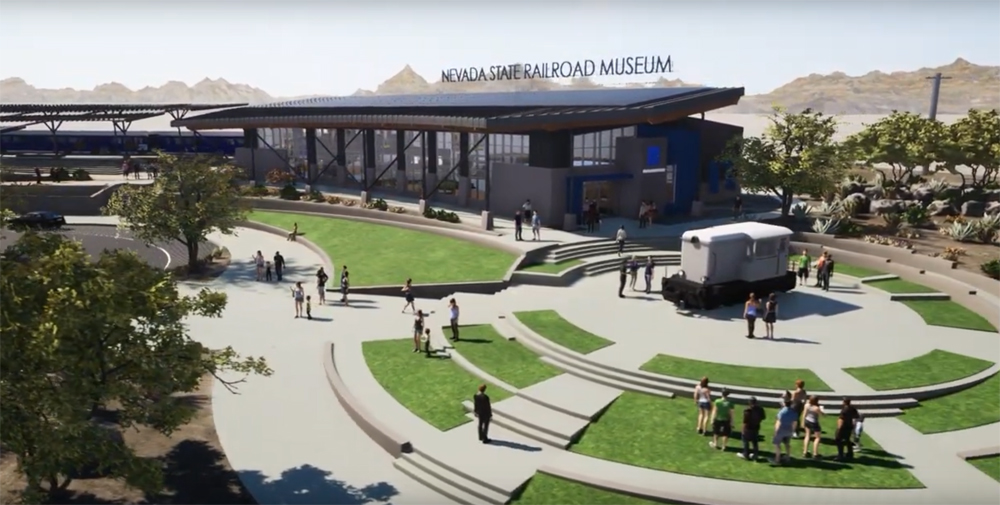 ---
BOULDER CITY, Nev. — The Nevada State Railroad Museum in Boulder City will receive more than $23 million to build a new visitor's center as part of a capital bill passed this week by the state legislature.
Assembly Bill 1, passed Tuesday in a special legislative session, includes almost $2 billion for capital projects ranging from highway paving to prison repairs.
KSNV-TV reports the visitor's center will allow the museum to hold programming and educational initiatives, and will include hands-on exhibits, a classroom for visiting students, and a research archive. The museum currently does not have a building and operates its railway from a covered platform.
Along with the funding for the visitor's center at the Boulder City museum, the bill includes two allotments totaling more than $7.6 million for remodeling of the freight barn at the Nevada Northern Railway and another $800,000 for stabilization of the depot building at the East Ely Railroad Depot Museum.