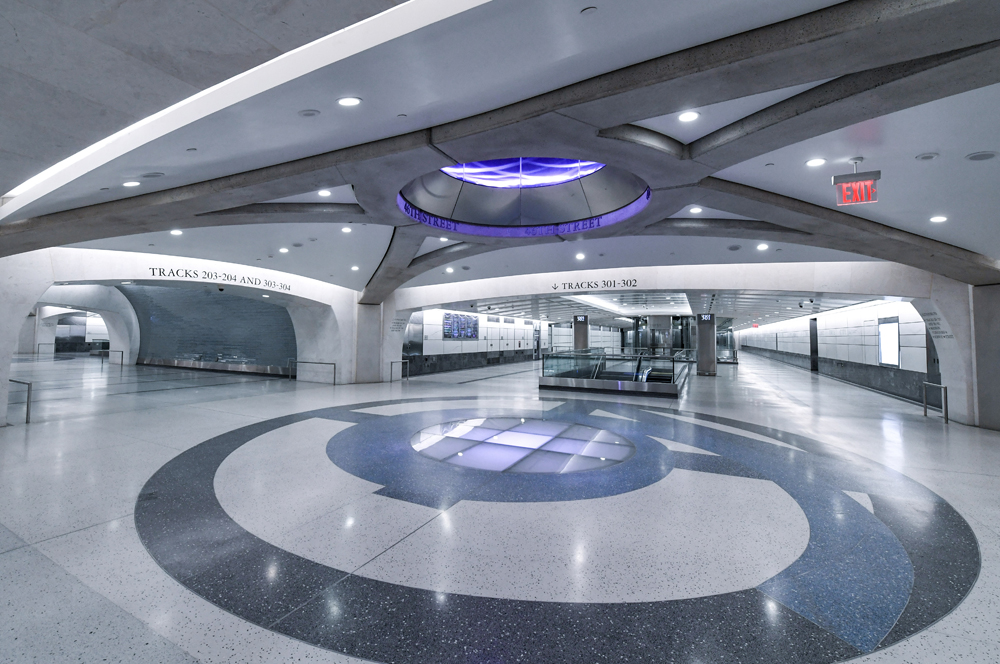 ---
NEW YORK — More than a decade after it was first projected to begin — and after more than three weeks of ventilation-fan issues that delayed a final effort to open before the end of 2022  — New York's Metropolitan Transportation Authority will open its East Side Access project on Wednesday, bringing Long Island Rail Road service to a new station beneath Grand Central Terminal.
The first train is slated to arrive at Grand Central Madison, the new station some 140 feet below Park Avenue, at 11:07 a.m., after departing the Jamaica station in Queens at 10:45 a.m. The MTA had previously announced that initial service to Grand Central Madison would only be in the form of shuttles between Jamaica and the new station, operating hourly during weekday peak periods and half-hourly during other times [see "LIRR to begin Grand Central Madison operations with shuttle service …," Trains News Wire, Dec. 20, 2022]. Those frequencies reflect that the trains are being added to existing schedules. The LIRR has said it will provide at least three weeks' notice before switching to a new schedule providing direct service to Grand Central Madison, as well as a 41% increase in overall trains.
More information, including schedules, is available here.
The $12.2 billion project was at one time projected to open in 2009 at a cost of $3 billion. Current MTA management had vowed to begin service in 2022 as part of a revamp of LIRR operations that will see 55% of trains continue to serve Penn Station while 45% go to the new facility. But efforts to make a ventilation fan move enough air to meet building codes, because of conflicting air movements from ventilation from existing fans at Grand Central Terminal, had stalled the effort [see "Ventilation fan effort continues to delay …," News Wire, Jan. 12, 2023].