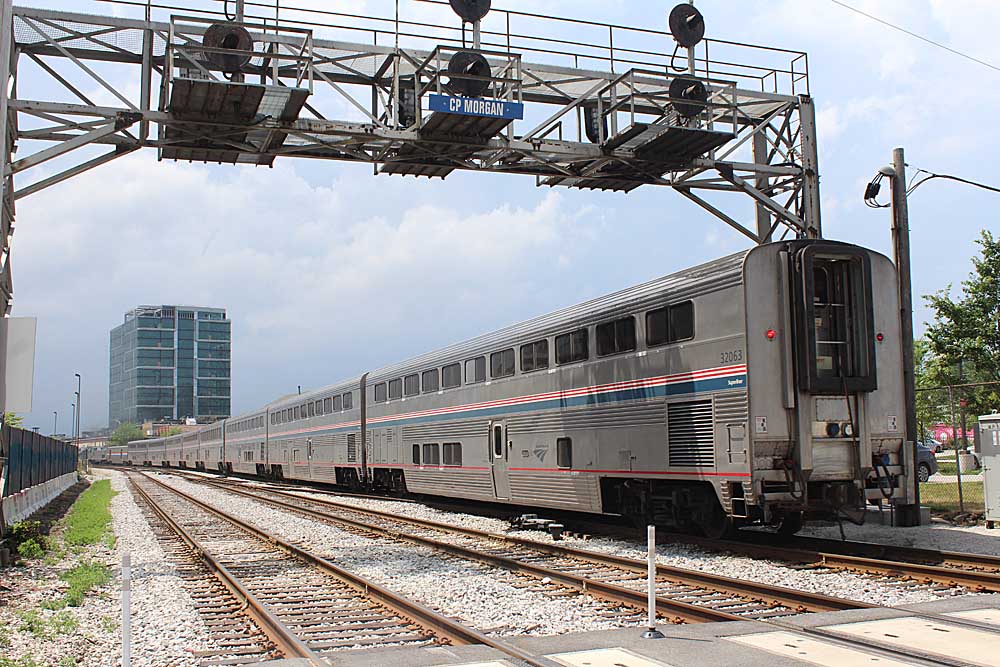 ST. PAUL, Minn. — It was only $10 million out of a $7 billion state omnibus transportation package, but the legislation signed into law on Monday by Minnesota Gov. Tim Walz adds the last required match to a $31.8 million 2020 Federal Railroad Administration grant that paves the way for a second Amtrak round-trip between Chicago and the Twin Cities.
An information campaign to citizens and legislators along the route by Amtrak Government Affairs officials and "Virtual Town Forums" conducted by members of the Great River Rail Commission, elected officials representing 18 local and regional governments from St. Paul to La Crosse, Wis., was able to counteract concerns by Minnesota Senate Republicans initially opposed to funding any passenger rail projects.
The argument: more than $53 million worth of infrastructure improvements unlocked by a $10 million Minnesota grant, along with $6.5 million committed by Wisconsin and $5 million by Amtrak, would provide not only economic benefits to communities by increasing passenger patronage but also improve service for Canadian Pacific's local freight customers.
Significantly, in this case, CP agreed to preliminary capacity upgrades primarily in the Winona and La Crescent, Minn., areas, rather than attempting to block infrastructure improvements from which its own trains would benefit during the substantial time passenger trains weren't present.
With the grant matches now complete, a Memorandum of Understanding must be agreed to between the states, Amtrak, and CP for the FRA's approval before the Wisconsin and Minnesota Departments of Transportation lead the process of establishing agreements resulting in the project's final design and construction.
Once contracts are completed, the work is expected to take place primarily in 2023, with the new trains added in 2024. According to Amtrak, schedule and equipment service development planning specifics are underway. The general concept is to have the second round-trip leave Chicago at about 11 a.m. (the Empire Builder departs at 2:15 p.m.) and the Twin Cities about 11:30 a.m., after the eastbound Builder's scheduled 8 a.m. departure.
"Thanks to Governor Walz, a bi-partisan legislative coalition, and the communities working with the Great River Rail Commission, Amtrak is ready to take the next steps to make the Twin Cities-Milwaukee-Chicago Intercity Passenger Rail Project a reality as soon as possible," says Amtrak CEO Bill Flynn.