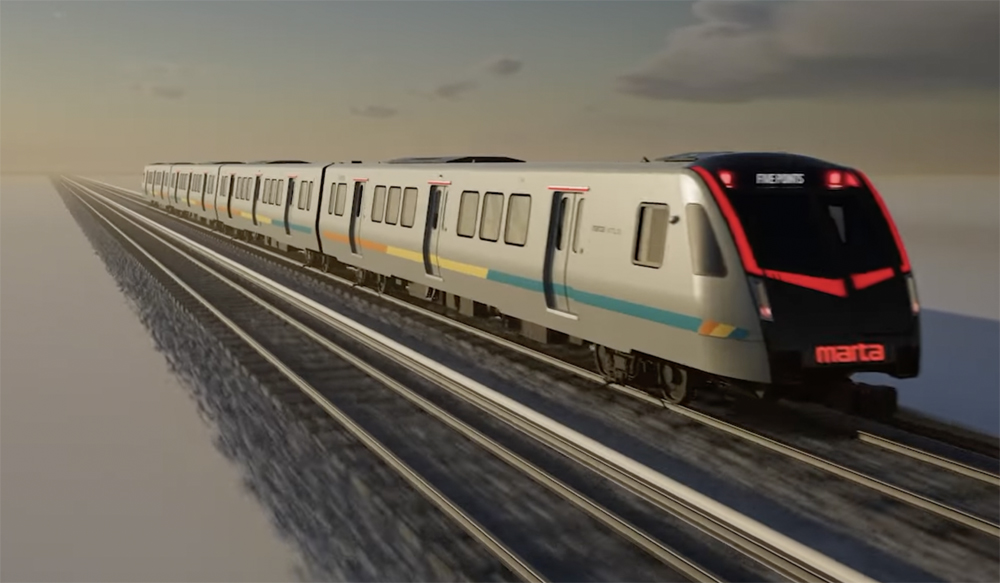 ---
ATLANTA — By a narrow margin, riders have chosen a "minimalist" design as the exterior scheme for new railcars, the Metropolitan Atlanta Rapid Transit Authority announced.
CEO Jeffrey Parker announced the choice during this week's "State of MARTA" event. In month-long voting, the narrow three-color band received 2,193 votes, edging the "Flowing Ribbons" design, with 2,186 votes, MARTA said on its website. The front of each train will also feature an illuminated strip which changes colors to reflect whether the train is operating on the Red, Gold, Blue, or Green line.
The new design will be applied to a 254-car order being built by Stadler at its Salt Lake City plant. The first cars in the $646 million order are slated for delivery next year, with arrivals continuing through 2028.