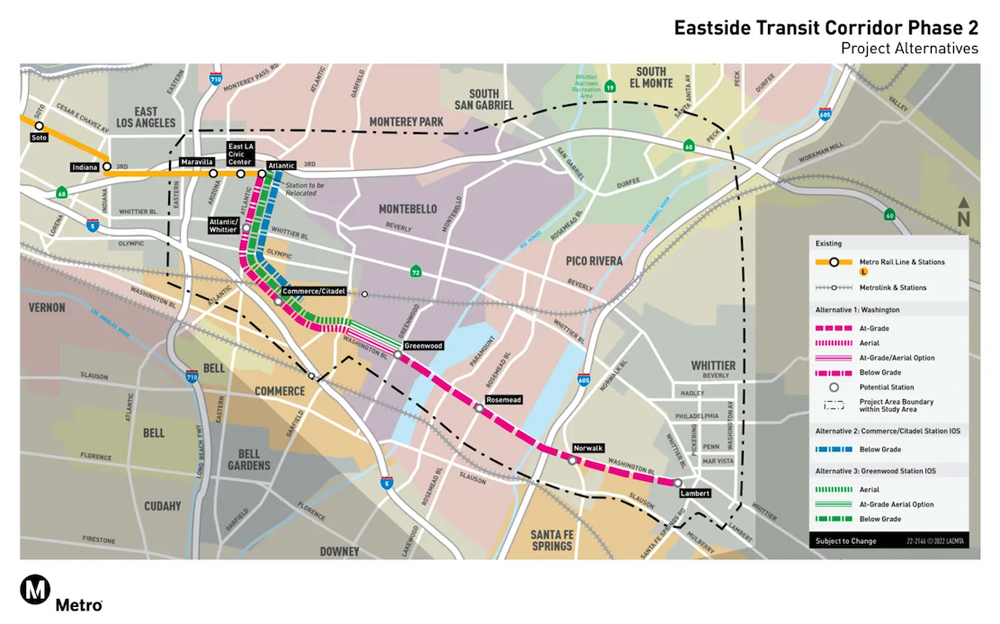 ---
LOS ANGELES — The LA Metro Board has selected the route for Phase 2 of the Eastside Transit Corridor project, which will extend the L (Gold) light rail line from East Los Angeles to Whittier.
The selected route will extend the line by 9 miles from its current terminus at Pomona/Atlantic in East Los Angeles to the Lambert station in Whittier. The initial operation segment will cover about 4.6 miles and four staitons, to the Greenwood station in Montebello.
Selection of the full route allows preparation of the final environmental impact report, which will allow construction to begin by 2029. Some $6 billion is set aside for the project in two funding cycles, Metro says in a report on its Source blog ­— $3 billion in 2029 and another $3 billion for a second alternative in 2053.