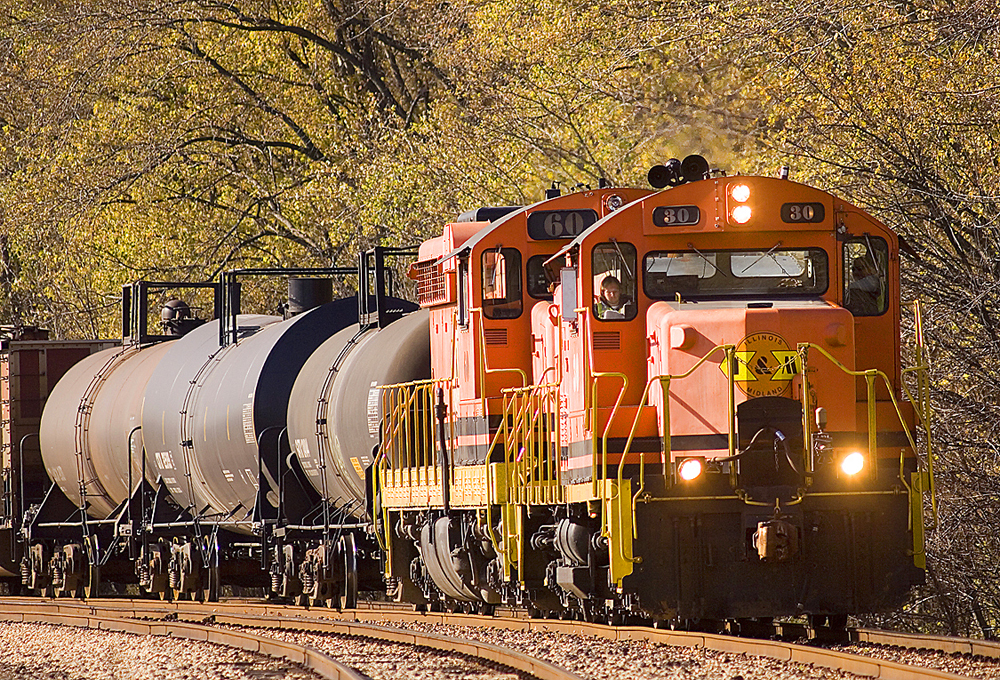 ---
UNION, Ill. — The Electro-Motive Division of General Motors built just two RS1325 locomotives. Both have now been saved.
Genesee & Wyoming Inc., the worldwide shortline and rail services company, is donating former Chicago & Illinois Midland RS1325 No. 30 to the Illinois Railway Museum. The IRM board approved the donation Saturday night and  transportation costs to bring the locomotive back to the Midwest are being covered by several donors.
The move means both RS1325s will be preserved in Illinois. The Monticello Railway Museum, in the central part of the state, purchased RS1325 No. 31 from locomotive and parts dealer Larry's Truck & Electric in 2020, following its trade in by G&W towards a refurbished GP15-1 [see "Monticello Railway Museum acquires Illinois & Midland RS1325 …," Trains News Wire, Nov. 14, 2020].
Former C&IM No. 30 has been at North Carolina's Atlantic & Western Railway since June 2016. But North Raleigh Christian Church Pastor Justin Gillespie of Raleigh, N.C., heard from a former employee that the unit was to be scrapped and posted the news to a local Facebook page. That move may have been the locomotive's salvation [see "Second RS1325 may be preserved," News Wire, May 17, 2022].
"I have lived here three years and the 30 was the first thing I sought out," Gillespie says. "… I had to chase it down; it is an interesting operation, a push-pull run. I was sad when I heard it was being scrapped. This one should be saved; I knew it was unique."
Illinois Railway Museum President Larry Stone said the museum "is very pleased with the generous donation from Genessee & Wyoming and its decision to donate the locomotive. It's going to be back in Illinois, where it was built and worked the majority of its life."
Long time IRM member Harold Krewer said that "way back when Commonwealth Edison owned the [Chicago & Illinois Midland], the late Kevin McCabe, a Springfield native, had a gentleman's agreement to have both locomotives saved to IRM and Monticello Railway Museum. Kevin's dream is now realized, over 30 years later, and I am sure he is smiling in Heaven." A predecessor of Commonwealth Edison bought a forerunner of the C&IM in 1905; Commonwealth Edison sold the railroad in 1987.
The two RS1325s — the model designation indicates a 1,325-hp road-switcher — were built by EMD at La Grange, Ill., and delivered to the Chicago & Illinois Midland in 1960.