Tuesday morning rail news: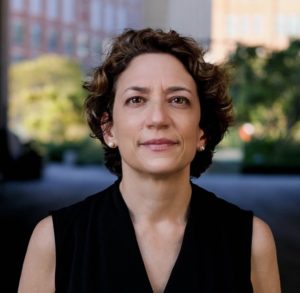 Trottenberg, former NYC transportation commissioner, nominated as deputy transportation secretary
Former New York City Department of Transportation Commissioner Polly Trottenberg will be nominated as U.S. Deputy Secretary for Transportation, the transition team for President-elect Joe Biden has announced. A press release announcing the appointment calls Trottenberg "a nationally recognized transportation leader with federal, state, and city experience;" during the Obama administration, she was assistant secretary for transportation policy and under secretary for policy at U.S. DOT. The appointment requires Senate confirmation. Amtrak board chair Tony Coscia, in a statement, called Trottenberg "a great addition to the U.S. Department of Transportation" who "understands the importance of investing in transportation to expand mobility, reduce carbon emissions, and support economic recovery," and the website Gothamist reports positive reaction to the news from a wide range of New York organizations.
Report: New York MTA to delay fare increase
A proposed fare increase by New York's Metropolitan Transportation Authority will be delayed at least until summer, WCBS-TV reports, citing "a highly placed source" who said the move was to help low-income workers who depend on mass transit. Bridge and tunnel tolls are still expected to rise, however. The New York Daily News reports the increase, which would have raised single-trip fares from $2.75 to $3, was to be voted on by the MTA board on Thursday. The move means the MTA will forego at least part of the $79 million the increase was expected to generate.
British Columbia to help fund improvements at Port of Prince Rupert
The Province of British Columbia will spend $25 million on improvements to the Port of Prince Rupert, a major source of intermodal traffic for Canadian National Railway. The project will improve and expand infrastructure at the Ridley Island Export Logistics Platform, increasing capacity for transloading of products from British Columbia and Western Canada for export by container from the current 75,000 Twenty-Foot Equivalent Units to over 400,000 TEUs annually. The project will also include additional rail capacity and dedicated roadways. The mix of public and private funding for the project also includes $49.8 million from the federal National Trade Corridors Fund.