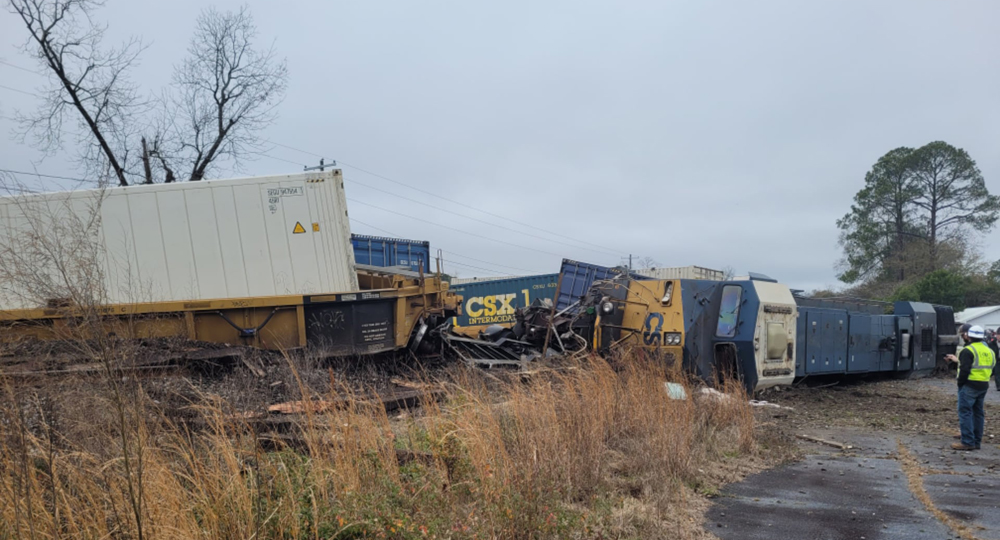 ---
DOUGLAS, Ga. — Both members of the train were reported to have been taken to the hospital for treatment of minor injuries after a CSX intermodal train struck a truck and derailed in Douglas, Ga., on Monday afternoon.
WFXL-TV reports that the train of two locomotives and 39 cars struck an unoccupied semi truck that had become stuck on the tracks shortly after 1 p.m., derailing one locomotive and "several" cars, according to CSX.
No hazardous materials were involved. The incident remains under investigation; cleanup is expected to take several days.
Douglas is in southeast Georgia, about 35 miles northeast of Waycross.