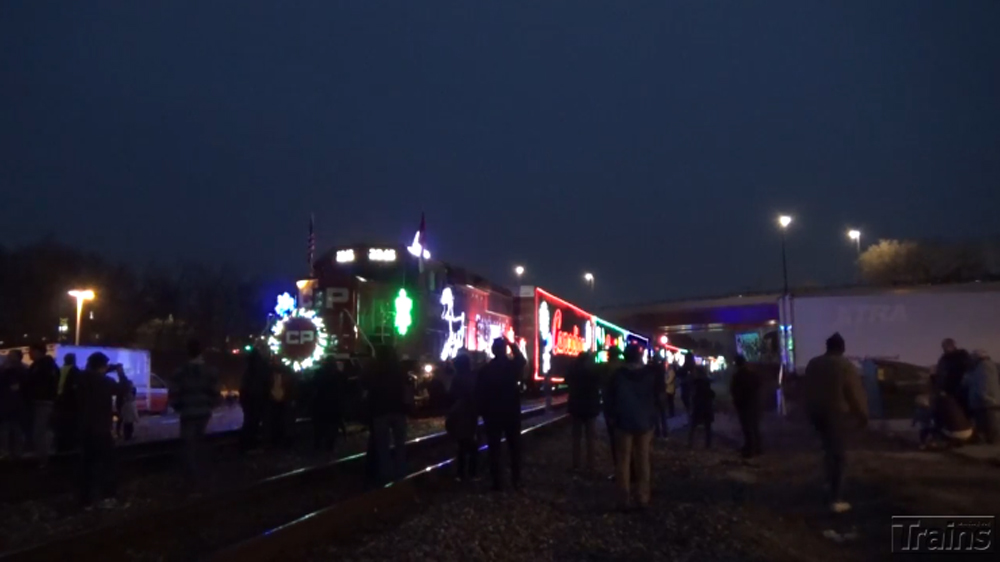 ---
BROWNVILLE, Maine — The Canadian Pacific Holiday Train will expand its route this year, adding at least one stop in Maine, the Bangor Daily News reports.
The addition reflects CP's 2020 purchase of the Central Maine & Quebec Railway, in which it regained a route across Maine it had previously sold as part of reestablishing access to the port of Saint John, New Brunswick.
The Daily News said the train will make a stop in Brownville. CP spokesman Andy Cummings told the newspaper the railroad is "looking at multiple locations" in the state, but the schedule won't be released until October.
The holiday train — which raises funds and donations for food banks through a series of concerts along CP lines in the U.S. and Canada— was sidelined because of the COVID-19 pandemic in 2020 and 2021. Instead, the company held online concerts; the 2021 effort raised $1.7 million and about contributions of about 112,000 pounds of food.