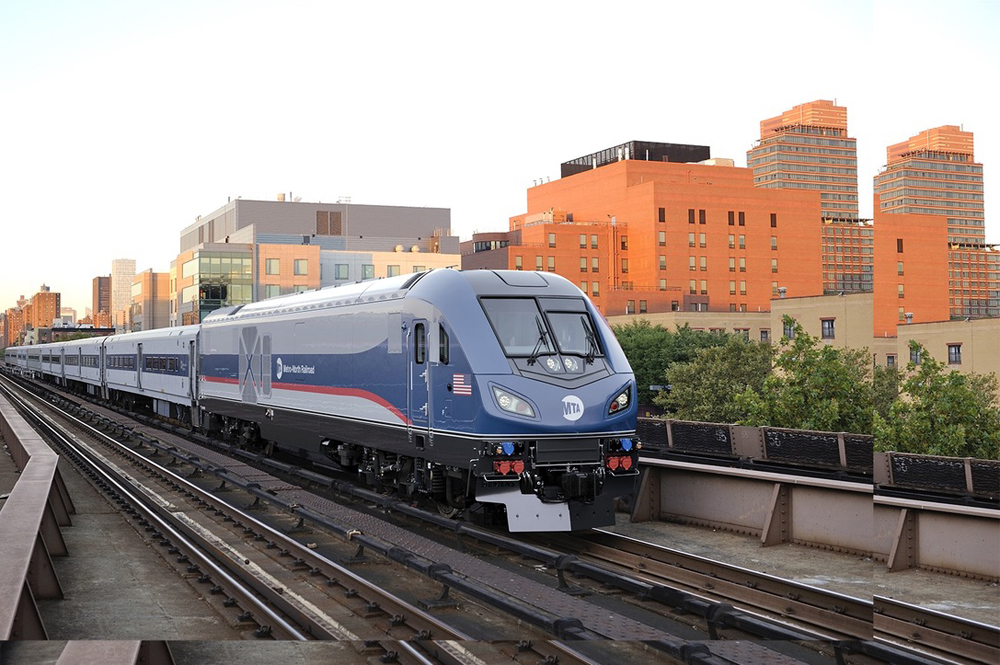 ---
NEW YORK — The Connecticut Department of Transportation is ordering six dual-mode locomotives from Siemens Mobility for use on the MTA Metro-North Railroad, adding to an earlier Metro-North order for 27 such units placed in 2020. The newly ordered locomotives will be delivered through 2027.
Overall, the contract includes options for up to 171 locomotives for Metro-North, Connecticut, the Long Island Rail Road, and the New York Department of Transportation.
The new locomotives will meet EPA Tier IV standards, feature 4,200 hp and a top speed of 110 mph in diesel mode, and a top speed of 80 mph in electric mode. They will replace current GE P32AC-DM locomotives, which have reached or exceeded their projected 25-year lifespan. Siemens says the new units will result in shorter travel times and quicker recovery from service disruptions, and will reduce C02, particulate matter, and nitrogen oxide emissions.
"With our Siemens Mobility North American headquarters in the heart of New York City, we're excited that these sustainable locomotives will transport millions of passengers a year, including our own employees," Michael Cahill, president of rolling stock, Siemens Mobility North America, said in a press release. "This order continues to build on our relationship with the MTA, which includes not only delivering sustainable locomotives, but also world class signaling and rail automation technologies."
The original purchase of 27 units, announced in December 2020, was funded by a Federal Transit Administration grant [see "Digest: Metro-North set to buy dual-mode locomotives …," Trains News Wire, Dec. 14, 2020]. Metro-North expects to begin receiving the first of those units in mid-2025.