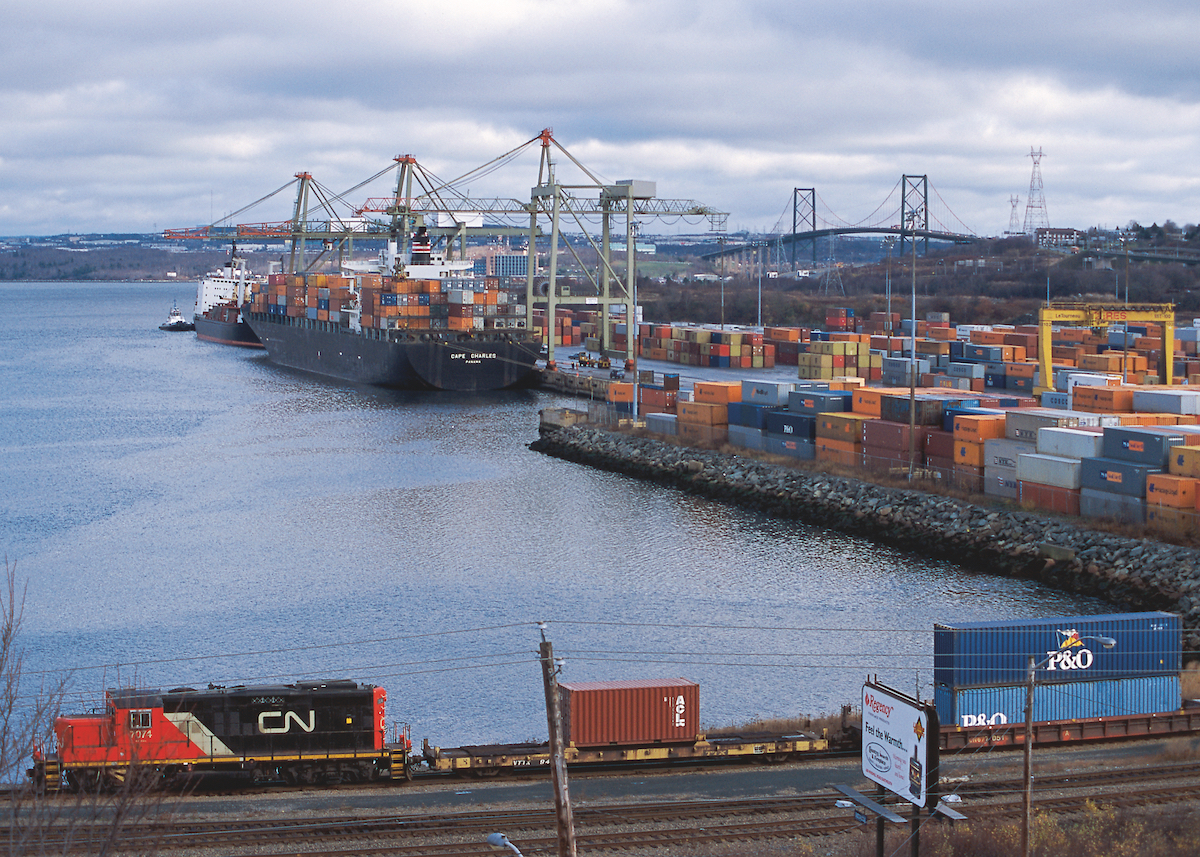 ---
MONTREAL – Canadian National has added a second pair of intermodal trains linking the Port of Halifax, Nova Scotia, with points in Eastern Canada and the U.S. Midwest.
The railway launched trains Q122 and Q123 this month, joining existing trains Q120 and Q121 that serve Atlantic Canada's busiest containerport.
"Working with our partner PSA, this additional service supports shippers on the East Coast including the Port of Halifax, the only port on the East Coast that accommodates ultra-class vessels, and takes advantage of CN's uncongested high-speed network from the East Coast to Montreal, Toronto, and the U.S. Midwest," Chief Marketing Officer Doug MacDonald said in a LinkedIn post on Thursday.
From Halifax departure to container availability inland, the trains offer 26-hour service to Montreal; 35 to Toronto; 59 to Detroit; and 56 to Chicago.
"We believe that this new service with PSA will provide the best transit times from any East Coast port," MacDonald wrote. "There will be significant opportunities for your business with this new service from Halifax."
CN is the only railroad to serve Halifax, an ice-free, deepwater port that can handle today's big containerships and is on direct global trade routes. It's the first port of call for ships heading to North America from Europe and from Asia via the Suez Canal.
The port, CN, and terminal operator PSA aim to gain market share from other East Coast ports, primarily the Port of New York and New Jersey.
CN's move comes as Canadian Pacific is landing more container traffic through the Port of Saint John, New Brunswick.