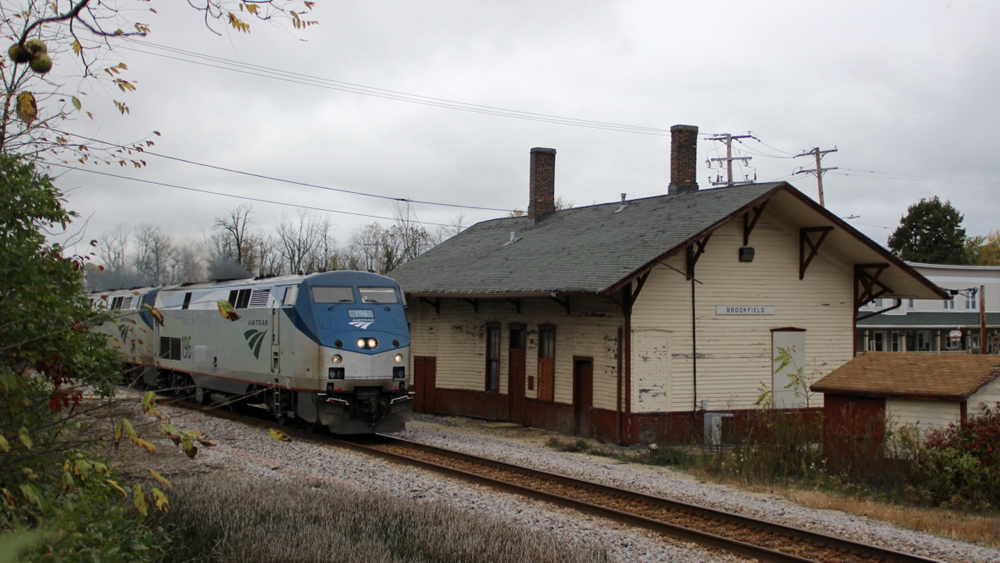 ---
BROOKFIELD, Wis. — One of the last remaining Wisconsin depots on the former Milwaukee Road main line is about to move after being in one place for more than 150 years. The 1867 Brookfield depot will be relocated starting at 10 p.m. on Nov. 4, city Economic Development Coordinator Todd Willis tells Trains News Wire.
The Italianate clapboard depot will be relocated 350 feet southwest to the corner of Brookfield Road and Northhills Drive and restored to become a coffee shop, Willis says. The often-photographed depot is located between Canadian Pacific's two main line tracks, where they come together after running separately from nearby Elm Grove to the east and join to run side-by-side west through Duplainville to Pewaukee, where single track starts.
Heritage Movers is in charge of the relocation, and One Source Construction will handle the renovation for owner Ram Subedi. A Fiddleheads Coffee shop had been part of the plan for the restored depot, but another store, as yet unnamed, will occupy the space.
Willis said that workers this week are busy bracing the structure, taking down the chimneys, disconnecting the electrical and water and sewer systems, and preparing the foundation. The work window on the Canadian Pacific begins at 9 p.m. and goes to 1 a.m.
Both state and city funds are going to the depot move, a complicated project that has been in planning for five years because of all of the entities involved. "It finally came together," Willis said.