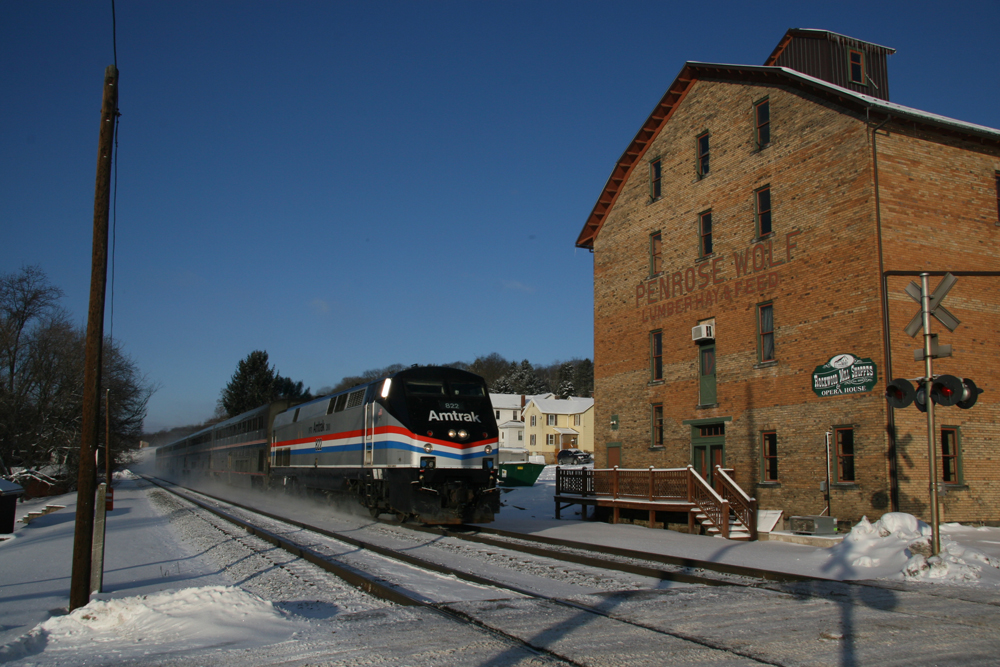 ---
WASHINGTON — Amtrak has reduced the price of its USA Rail Pass from $499 to $299 through Jan. 20. The unusually large discount affords travelers interested in covering a lot of ground or booking multiple-stop itineraries a cost-effective way to get around, as long as they can forego upgrades to sleeping car accommodations or business class seats.
The pass can be purchased here.
But before you hit the button, Trains News Wire can offer suggestions on how to get the most out of a pass within available planning resources and the restrictions Amtrak imposes.
The basics
 The pass enables its holder to make coach-seat reservations on 10 Amtrak segments within a 30-day period; the clock starts on the day the first trip is taken. That, in turn, must take place within 120 days of purchase, so the last day any travel will be honored on the discounted pass is May 20, 2023.
The segments don't have to all be reserved in advance, but it is a good idea to map out an intermediate-destination strategy even if specific departure dates aren't immediately known. Reservations utilizing the pass are not allowed on Acela, Auto Train, or the Canadian portion of the Maple Leaf, but travel on those trains can be purchased separately.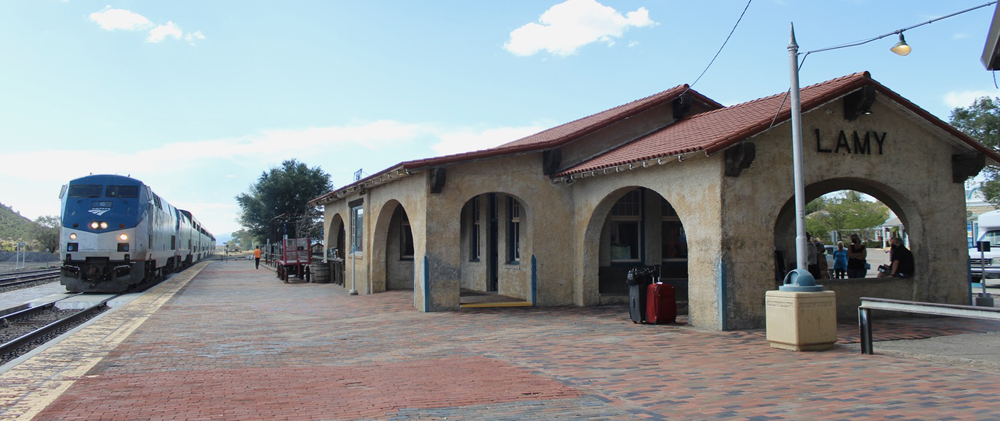 The pass can't be used on 7000-7999 series Thruway buses, though these are usually short-hop limited capacity connections, such as the van that takes passengers from Amtrak's remote Lamy, N.M, outpost to downtown Santa Fe. Most intercity bus connections, such as California's extensive network, aren't in that series; the only way to find out is to get the bus number in the "detail" drop-down when booking.
Another restriction: no more than four one-way trips are allowed over the same route, thus precluding more than two round trips between any overlapping Northeast, Midwest, or California Corridor destinations.
Counteracting the capacity crunch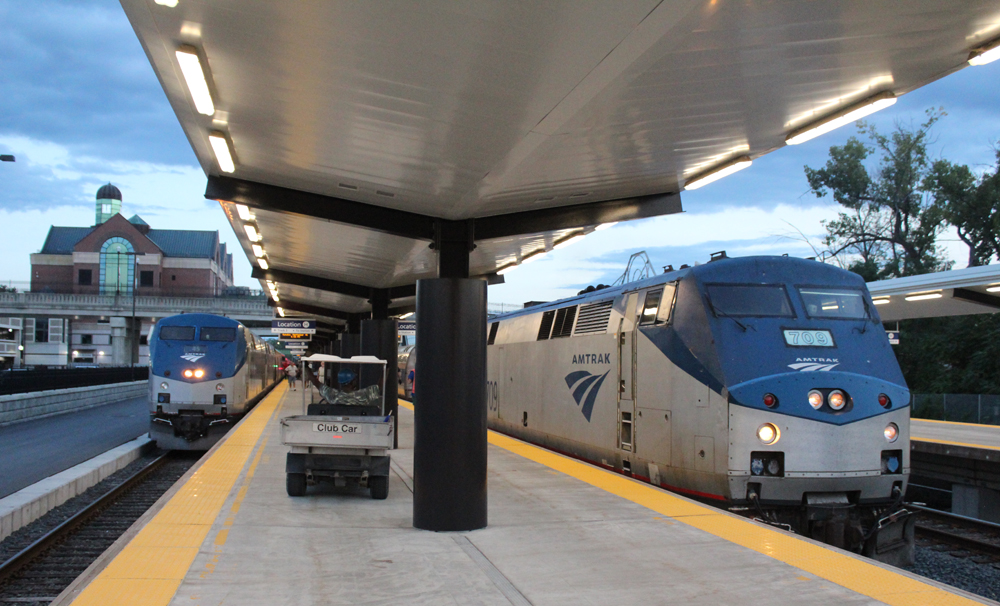 One important caveat found in the list of "terms and conditions" is that only "saver" and "value" fares can be booked with a USA Rail Pass. Amtrak's continuing limits on coach capacity on many long-distance routes may mean that on some departures, only the highest priced "flexible" fares are offered. For example, with the Chicago-Washington Capitol Limited down to one Superliner coach and one coach-baggage, the eastbound train as of Jan. 11 was sold out between Chicago and Pittsburgh in coach until Jan. 16, but only "flexible" fares were offered until Jan. 24, so the pass wouldn't be good until that date.
One trick: if there are multiple departures on a portion of a long-distance train's route that is normally sold out where a transfer can be made from another train, you may be able to short-circuit the "flexible" restriction with a stopover from an earlier departure. On Jan. 12, the Lake Shore Limited only offered a "flexible" fare from New York to Chicago, but a "value" fare was available to Albany-Rensselaer, N.Y., on Empire Service train no. 235 less than an hour earlier, and the lower fare level kicked in on the Chicago-bound train at that station after many travelers departed.
Where are the schedules?
---
Plotting strategies like this — and especially devising a complicated 10-segment itinerary over 30 days — would be easy if Amtrak offered grid timetables listing stations and departure times. But those valuable planning tools began vanishing after CEO's Wick Moorman and Richard Anderson were hired by current Amtrak Board of Directors Chairman Anthony Coscia in 2016-2018. The printed or printable schedules have been replaced by a cumbersome electronic version that only shows individual trains and requires the user to input origin, destination, day of week and route.
Intermediate stations are shown only if requested, and printing is a colossal waste of paper.
Fortunately, the Rail Passengers Association has stepped into the void by posting timetables of each Amtrak route.
The "timetable kit" was created for the RPA by Nathanael Nerode. Times shown for each route, especially the invaluable comparative Northeast Corridor grids, may very slightly as Amtrak makes schedule adjustments for trackwork or operating changes. Trains News Wire has recently been assured by mastermind Christopher Juckins that the timetables are up to date.
Other resources on Juckins' website include route maps and route guides, invaluable planning accoutrements that railroads and Amtrak once provided to help generate revenue.
Armed with maps and schedules, travelers who purchase the USA Rail Pass to embark on a 30-day (or shorter) adventure can research mid-route stopover accommodations and activities at locations they may or may not have heard about previously. The just-announced discount makes one of Amtrak's unique advantages much more affordable.