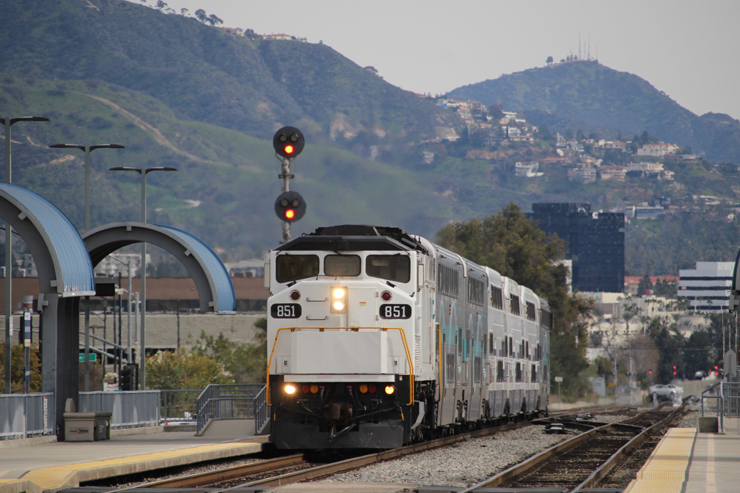 BURBANK, Calif. — Hollywood Burbank Airport has filed suit against California's high speed rail agency, arguing that the planned route and nearby underground station could affect airport operations.
The suit comes as the California High Speed Rail Authority released the final environmental impact studies for the Northern California segment connecting San Jose and Merced.
The Los Angeles Times reports the airport's environmental lawsuit asks the rail authority to revise its plans and circulate a new environmental impact report for public comment.
The suit claims that the rail authority deferred an analysis on the impact of the rail project on airport operations, and that such a deferral is not allowed under the state's Environmental Quality Act.
The suit is the first over the high speed rail project in the Los Angeles area, but the project has been plagued by suits in California's Central Valley that have led to delays and design changes that have contributed to the project's soaring cost.
Meanwhile, the authority on Friday released the Final Environmental Impact Report/Environmental Impact Statement for the 90-mile San Jose-Merced segment, which would allow the high speed trains to reach San Francisco. From San Jose to San Francisco, the trains will use the existing Caltrain commuter rail route.
The authority's board of directors will review the document at a meeting on April 20-21, along with consideration of the proposed preferred alignment. If approved, this would move the segment closer to being ready to build when funding becomes available.
"This environmental document is the culmination of years of analysis and stakeholder engagement and an important milestone in advancing high-speed rail between Silicon Valley and the Central Valley," rail authority CEO Brian Kelly said in a press release. "… We remain committed to environmentally clearing all 500 miles from San Francisco to Los Angeles and Anaheim and advancing design statewide."
The document is available at the high speed rail authority website.