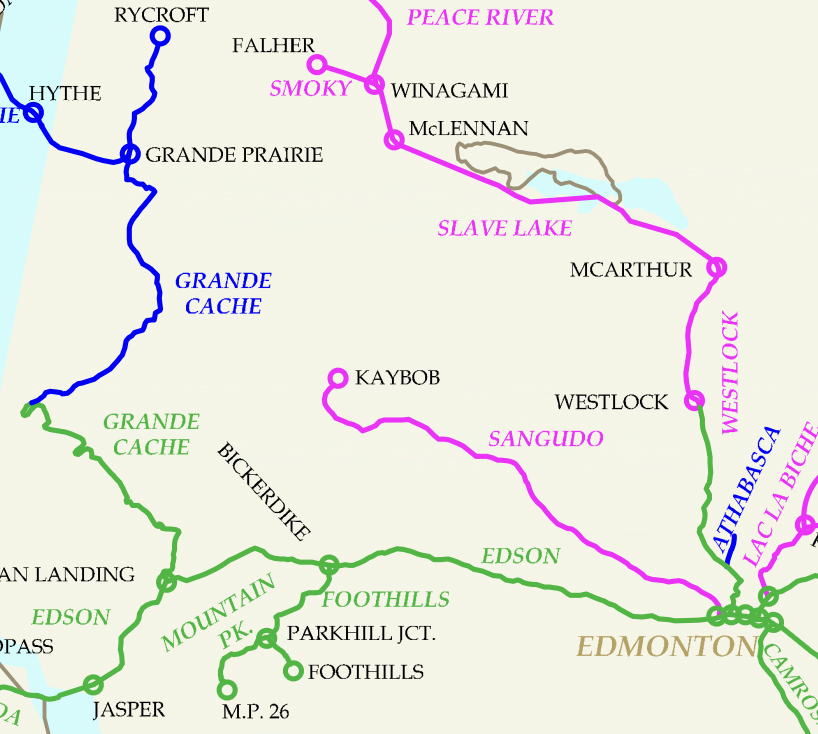 ---
LATORNELL, Alberta — A bridge fire in northwestern Alberta has put a Canadian National rail line out of service for at least a week, halting shipments for farmers involved in what is expected to be an exceptional grain harvest.
Real Agriculture reports the fire occurred early on Wednesday, Oct. 5, on CN's Grand Cache Subdivision near Latornell, about 200 miles northwest of Edmonton. David Przednowek, CN's assistant vice president, grain, told the news site that the bridge involved was almost 600 feet long and 400 feet high, and that as of Thursday, it was too early to say how soon service could be restored.
The Financial Post reports the line to Grande Prairie, Alta., is one of two into the Peace River area, which produces about 3 million metric tons of about 75 million metric tons of grain harvested in Western Canada.
Greg Sears, board chair of the Alberta Wheat Commission and a farmer in the area, told the Post he was on his way to deliver 90 tons of canola to an elevator when his exporter told him to hold off, likely for several weeks, because of the rail outage. "That's $75,000 to $100,000 of product that I'm not going to get a check for any time soon," Sears said. With bills coming, last year's crop already sold, and the new crop just coming in, this is a difficult time to have payment delayed, he said: "For most farmers, it's when your bank account is at its lowest."