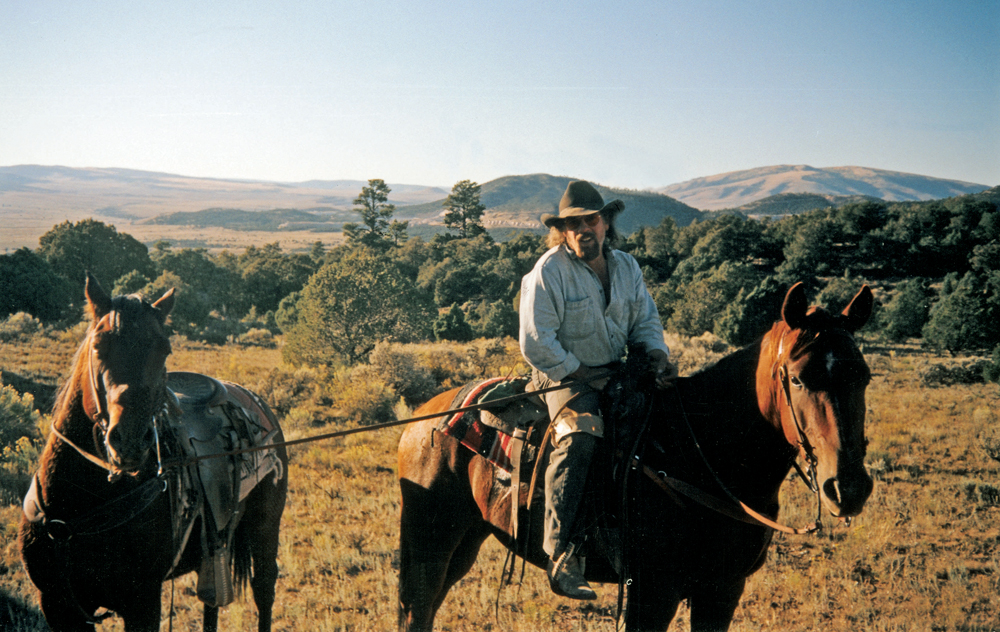 Malcolm Furlow, noted model railroader and artist, died in early March from the effects of long COVID. He was 77 years old.
Though Malcolm had an American Flyer train set as a child, he didn't become interested in model railroading until later in life. Malcolm attended the University of Texas to pursue an art degree. He then spent nearly two decades as a professional musician, playing backup for The Beach Boys and Lou Rawls, among others. Following his music career, Malcolm built movie sets and models for Walt Disney Studios. In 1977 Malcolm read a John Olson article about his HOn3 layout, which sparked his interest in the hobby.
By the early 1980s Malcolm's byline was regularly appearing in the pages of Model Railroader. The articles often revolved around projects on his 10 x 10-foot HOn3 Denver & Rio Chama Western. When asked about his modeling philosophy in the July 1981 issue, Malcolm said, "Model railroading gives me a creative release, and it allows me to escape. I think it's good if you can stretch a hobby a little beyond the point of having fun. For me it fills a need for expression. Bull sessions with other modelers and operating sessions with friends help enrich the total, but I really enjoy getting away to the train room to work by myself for a couple of hours."
Within five years, Malcolm had become one of the most recognized names in the hobby. At MR's 50th anniversary forum in July 1983, he was on the dais with an all-star lineup of modelers and manufacturers, including John Armstrong, Bruce Chubb, Keith Gutierrez, Allen Keller, John Kunzie, Russ Larson, and Bruce Walthers. You can read Malcolm's comments from that event in the January 1984 issue.
Jim Kelly, former MR senior editor, wrote in the November 1983 issue, "[Malcolm] always brings a spirit of fun to his projects, and his layout photos have a breathtaking sweep that's distinctive and instantly recognizable. The dramatic lighting and rich color are reminiscent of the work of the late John Allen, and indeed, Malcolm does credit Allen's influence."
Malcolm also became a regular in Kalmbach Video productions during this time. He appeared in Building Model Railroad Scenery with the Experts alongside John Olson, Dave Frary, and Jim Hediger. He shared more tips and techniques in Weathering Railroad Models with Malcolm Furlow. Visit the Video Vault section of Trains.com Video to see some of Malcolm's work.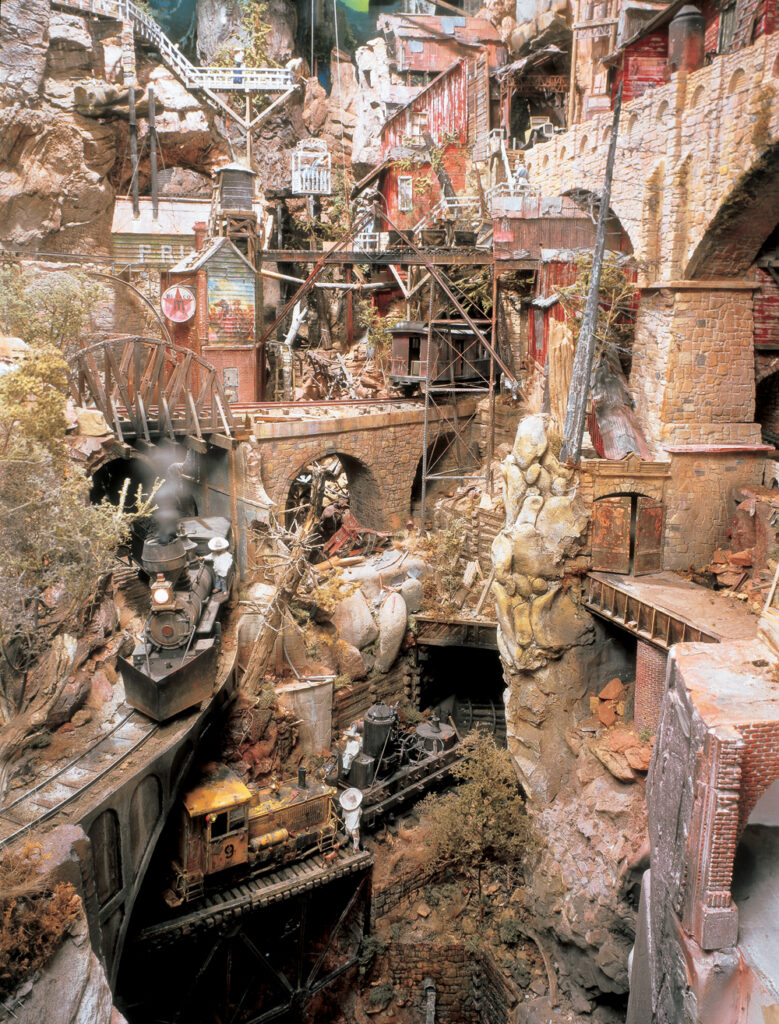 In addition to his HOn3 Denver & Rio Chama Western, Malcolm built the HOn3 San Juan Central. The 8 x 10-foot model railroad, now on display at "The Magic of Scale Model Railroading" exhibit at the California State Railroad Museum in Sacramento, was noteworthy as it was MR's first narrow gauge project layout. The articles ran from November 1983 to August 1984, skipping January 1984 (MR's 50th anniversary issue). The stories were compiled into the book HO Narrow Gauge Railroad You Can Build.
Malcolm's last major series for MR was the Carbondale Central project layout, which appeared in the January, February, and March 1988 issues. The roughly 8 x 8-foot HO scale model railroad featured tracks running through an urban setting. Though the layout packed a lot into a small space, the plan was designed with the beginner in mind and used sectional track.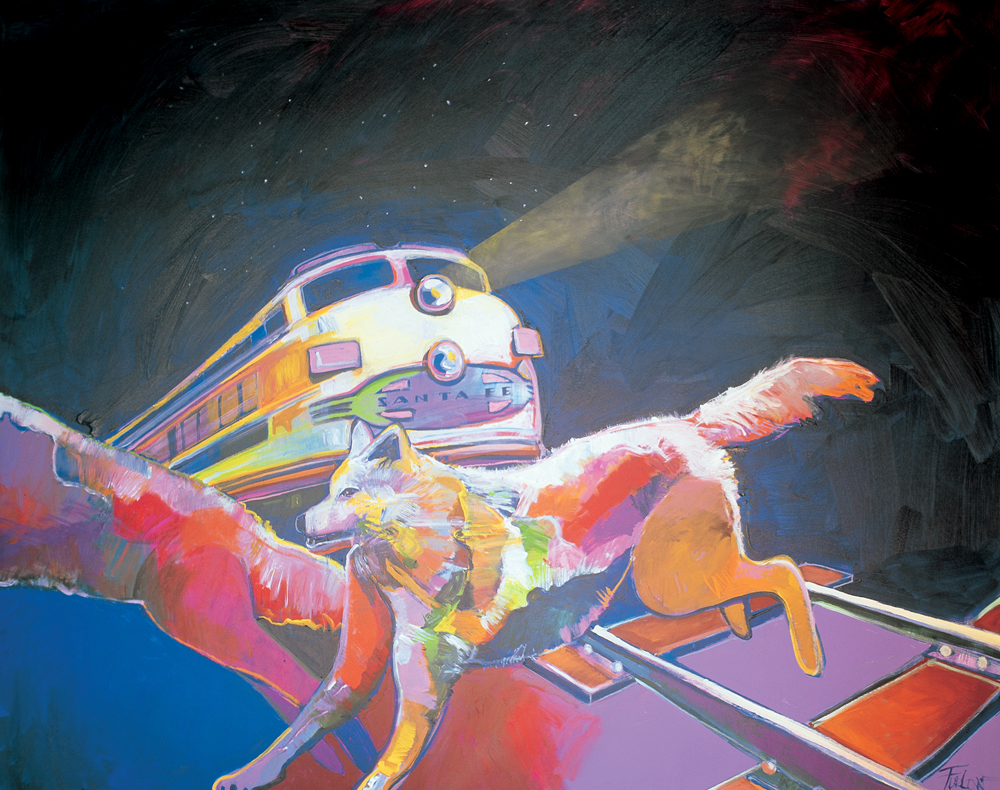 Following a decade-long run in the hobby, Malcolm returned art roots and became an internationally known painter. "Malcolm is one of the most interesting characters I've ever known," MR's former editor and publisher Russ Larson wrote in the November 1998 issue. "He's a free spirit who's managed to make a living as a singer, musician, author, photographer, custom layout builder, and most recently as a Southwestern artist specializing in big, bright, bold acrylic paintings of Native Americans.
"He's been so successful in his new career that he hasn't had time for model railroading. He has acquired some On3 equipment and may start a layout when he gets the ranch shaped up. Let's hope so. It would be great to see some of his work in MR once again."
Russ' wish came true. Malcolm's final MR byline, "Wild West masterpiece," was published in the September 2003 issue. In the article, he wrote about his 1:20.3-proportion Ferrocarril de Rio Mantañas layout. Malcolm built the large scale model railroad in a 13 x 20-foot firewood storage room attached to the studio at his ranch near Taos, N.M.
Click here to view the Malcolm Furlow photo tribute.