June 2023
The June 2023 issue of Model Railroader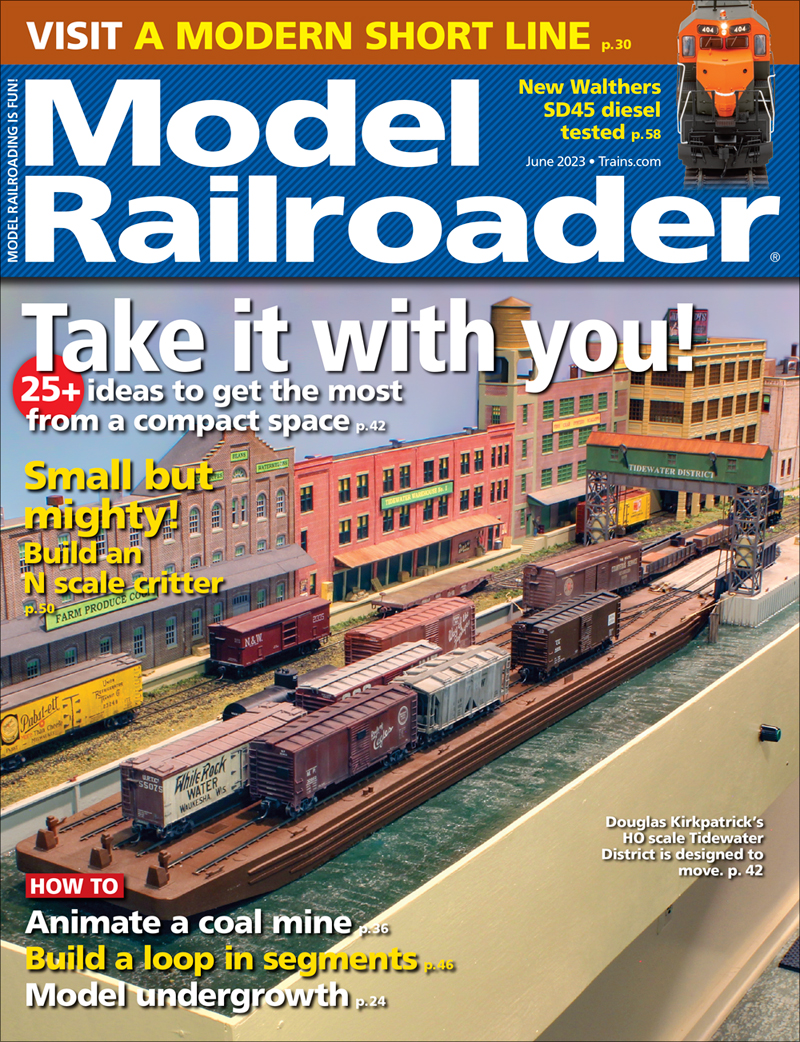 Featured
In this Issue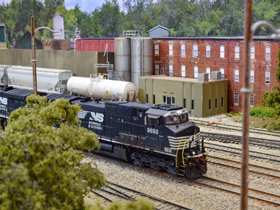 The Seaboard Central
Operations and motive power take precedence on this HO scale layout
Animate a coal mine
Spinning headframe wheels add to the realism of this HO scale structure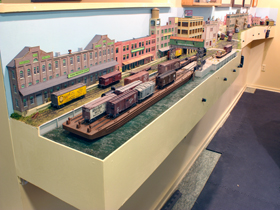 A railroad for the future
Planning for possible downsizing, Doug Kirkpatrick adds a standalone waterfront shelf to his HO scale Virginia & Western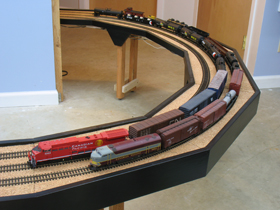 Build a loop in segments
Trapezoid-shaped panels make it easy to construct this staging area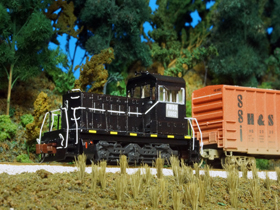 Scratchbuild an N scale critter
Build a tractive Power Corporation TP56/TP70 switcher on a Kato truck
Also in this issue:
In Memoriam, pg. 6
Malcolm Furlow, 1946-2023
FROM THE EDITOR, pg. 8
Why I enjoy model railroad operations
NEWS AND PRODUCTS, pg. 12
Hobby industry news
RAILROAD POST OFFICE, pg. 18
Letters from our readers
ASK MR, pg. 20
What's up with that strange tender truck?
STEP BY STEP, pg. 24
How to model undergrowth
DCC CURRENTS, pg. 56
Your first decoder installation
PRODUCT REVIEWS, pg. 58
WalthersProto HO EMD SD45, Broadway Limited N scale GE ES44AC, and more
ON OPERATION, pg. 63
Johnny O and TTTO
TRACKSIDE PHOTOS, pg. 64
INDEX OF ADVERTISERS AND CARTOON, pg. 73
TRAINS OF THOUGHT, pg. 74
Beginning with the end in mind