Independent Locomotive Service (ILSX) and KBN Inc. became co-owners of my hometown railroad, the Minnesota Northern (MNN), in August 2000. Since taking over the short line from RailAmerica, the railroad's fleet of MNN-painted and lettered diesels has been supplemented with assorted lease units from ILSX. Everything from Electro-Motive Division (EMD) SW1s to SD40T-2s have been used on the MNN in the past two decades. One unit that caught my eye was NW2 no. 1019.
A new lease on life. The end-cab switcher was built by EMD under order number E1052 in August 1948 for the Lake Terminal Railroad (LT) in Lorain, Ohio. I don't remember exactly when the unit arrived in Crookston, but I want to say it was late 2001 or early 2002. The yellow-and-green paint from its LT days was badly faded, with patches of rust on the hood and cab roof. A black rectangle with ILSX 1019 was applied over the former owner's diamond herald on the side of the cab.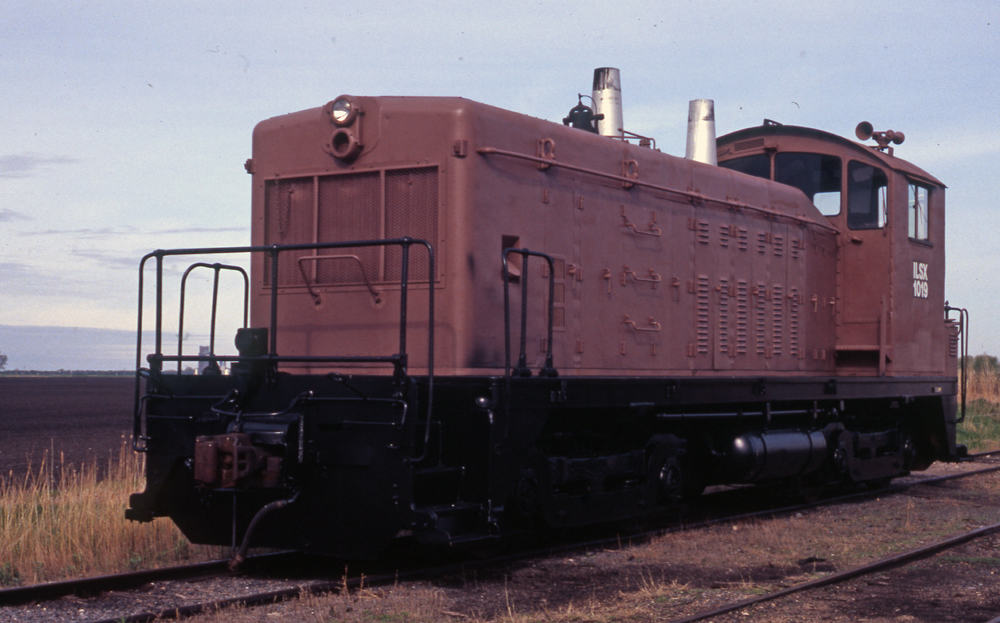 In June 2002 I moved to Waukesha, Wis., to begin my career at Model Railroader, so I wouldn't be able to keep up with the 1019 in person. My next update on the NW2 would come in May 2003 when my parents, who relocated to South Dakota a few months after I moved, drove up to see family. During the visit my dad stopped by the railroad yards, where he took some shots of the 1019. When I received the box of slides from my dad, I was surprised to see the end-cab switcher had fresh black paint on the sills, pilots, trucks, and fuel tank; the hood and cab were in brown primer.
Longtime friend and former neighbor Bill Phalen has regularly kept me updated on the railroad scene in Crookston. He called in January 2006 to tell me the 1019 was painted maroon, black, and gold; had ditch lights on both ends; and was working trains on the MNN. A few weeks after our discussion, the 1019 and ILSX GP10s 1391 and 1392 were picked up in Crookston by BNSF Railway's Cass Lake Local. The three locomotives were going to Grafton, N.D., for the startup of MNN's sister line, the Dakota Northern Railroad. Bill sent me pictures of the freshly painted switcher. I thought it looked so sharp I decided to make a model of it, which you can read about in the May 2009 issue of Model Railroader. [https://www.trains.com/mrr/magazine/archive-access/model-railroader-may-2009/]
Lost and found. The last photo of the 1019 posted online was taken in October 2007. With the various railfan photo sharing sites online, it's hard for any piece of equipment to hide for too long. Bill hadn't seen the 1019 on the MNN in several years. I started to wonder if the veteran switcher had been scrapped.
Then, in mid-June 2021 my wife, son, and daughter spent nine days in South Dakota visiting family. One afternoon, my brother-in-law, son, and I went railfanning around Milbank in the northeastern part of the state near the Minnesota border. As we were driving west on U.S. Highway 12, we approached Twin Brooks. I wasn't expecting to find much in a town with a population of 42. Then we passed the Western Consolidated Cooperative (West-Con) grain elevator and fertilizer plant. The large complex has a balloon track, which naturally piqued my interest. I couldn't see much from the highway, so I asked my brother-in-law to turn south on 472nd Ave., which goes along the west side of the complex. Sure enough, I spied an end-cab switcher in what looked to be ILSX maroon paint. Could it be the 1019?
We turned around at the nearby Twin Brooks Threshing Grounds, home to another interesting piece of railroad history: Milwaukee Road (Otter Tail Power Co.) caboose no. 922298. The caboose, built by International Car Co. and used on Milwaukee Road coal trains between Gascoyne, N.D., and Big Stone City, S.D., is one of only two built. The other is preserved in Montevideo, Minn.
I pulled up to the elevator office and asked if I could take a few pictures of the switcher. The elevator's branch manager graciously escorted me over to the tracks. Sure enough, it was ILSX no. 1019. As I talked with the branch manager, he said the switcher was at the West-Con terminal in Holloway, Minn., before coming to Twin Brooks. I was glad to hear the locomotive is still earning it keep nearly 73 years after it rolled off the production line at EMD.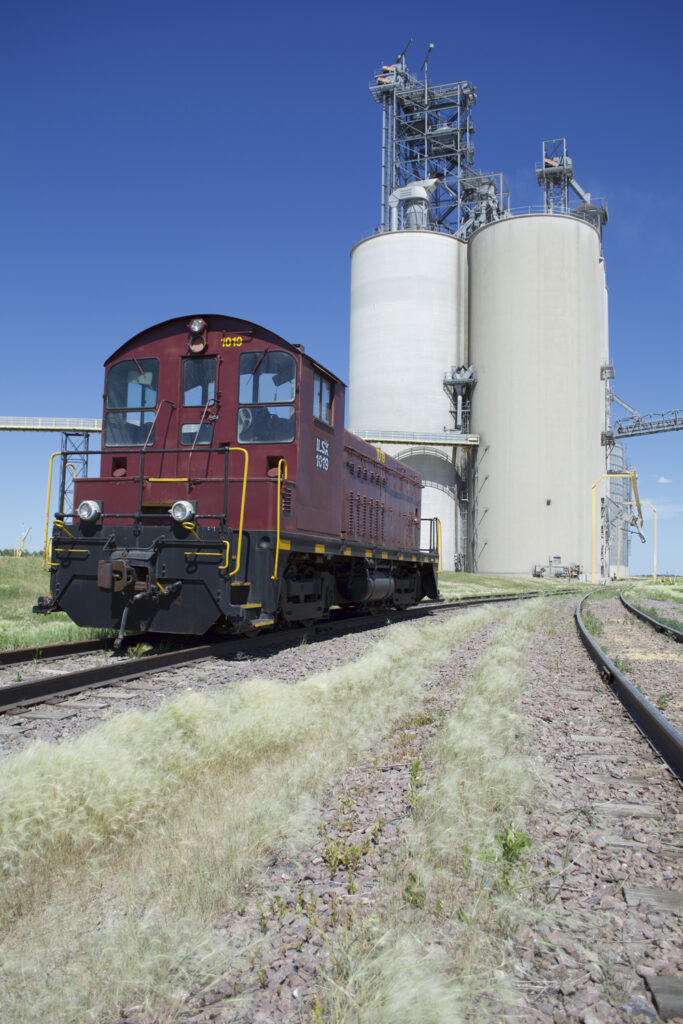 Modeling considerations. Sorry, but there's no shopping list of items for you this time. Instead, I'll encourage you to read my article "Strip, detail, and repaint a diesel switcher" in the May 2009 MR. If you don't have the issue in your collection, you can read it in the Model Railroader Archive. The story covers how I modeled ILSX no. 1019 in HO scale using a Broadway Limited Imports NW2 as a starting point. Broadway Limited also offers the NW2 in N scale, so you could adapt the techniques in the article to make a 1:160 version of the 1019.