Engines & rolling stock
PIKO America, 4610 Alvarado Canyon Rd., Ste. 5, San Diego, CA 92120 has several new products, including a "mini-Mogul" (#38208). This budget-friendly engine is capable of being upgraded with the no. 36221 Analog Sound Kit or the no. 36220 Digital Steam Sound Kit for full-featured sound on DC or DCC. Price: $349.99. PIKO America also offers a new Texaco tank car (no. 38767). The model includes black nickel-plated handrails and realistic turnbuckles. Price: $115.99. Visit your local retailer or PIKO-america.com

Books
Timber Press, 133 SW 2nd Ave. #450, Portland, OR 97204, has The New Gardener's Handbook: Everything You Need to Know to Grow a Beautiful and Bountiful Garden by Daryl Beyers. This 240-page book includes information on soil, plant selection, watering and feeding, pruning, pests, and much more. Price: $24.95. See your local bookseller or visit Timberpress.com.
Baltimore & Ohio: America's First and Foremost Railroad. By Don Heimburger. Highlights B&O's steam, diesel, and electric locomotives; famous passenger trains, freight trains, and rolling stock; and stations. Includes plans and drawings. Also covers the B&O Chicago Terminal RR and Buffalo Creek & Gauley RR. Softcover, 8-½" x 11″ format. 360 pages with 800 photographs (84 in color) and 26-page color chapter. $43.95 plus $6.50 postage. Limited quantities available. Heimburger House Publishing Co., heimburgerhouse.com
Gardening
Hillside Planter, Thousand Oaks, CA 91362, has planters made for hillside planting. These containers help prevent soil erosion, give added structure and support, and also capture water runoff. Price: $18.95 for a set of three. Website: Hillsideplanter.com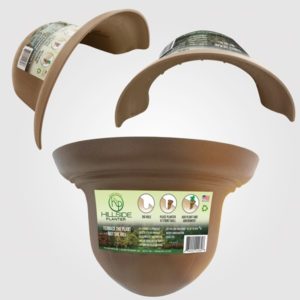 Fiskars Brands, Inc. offers a line of Xact gardening tools. The products include a Weeder (315540), Trowel (315530), Cultivator (315510), Hand Rake (315520), and Hand Edger (315550). Each tool features a comfortable Softgrip handle and a full lifetime warranty. Price: $14.99 each. See your local retailer or visit Fiskars.com.