The Lionel Brass Hybrid Challenger is the latest offering in this program for the train maker. First announced in the 2022 Vol. 2 catalog, it's all-new tooling.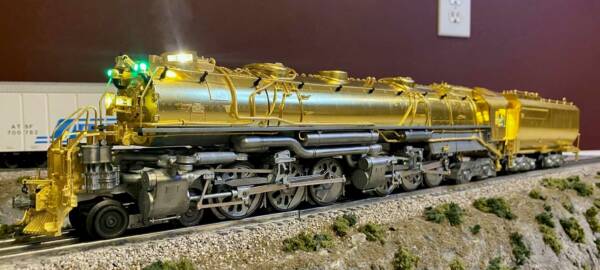 This Legacy model is based on Union Pacific's CSA-2-class 4-6-6-4s, which were the railroad's earlier, lighter versions. When built in 1937, they were numbered into the 3900 series but were given 3800 numbers in 1944. The railroad later developed the heavier 4664-4-class Challengers on which Lionel Vision Line Challengers released a few years ago are based. That was the excuse I used to get one. Or two. I just had to have both.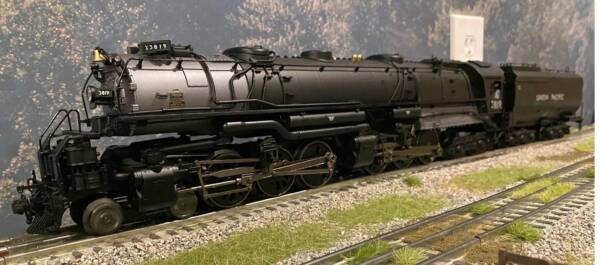 Class 4664-4 Challenger No. 3985 was an early star in UP's railroad's steam preservation program. It ran in excursion service from 1981-2010. The railroad retired the locomotive in 2020 and it's now being restored by the Railroading Heritage of Midwest America in Silvis, Ill. Classmate 3977 exists on display in North Platte, Neb. All CSA Challengers were scrapped.
The CSA-2 Challengers were freight and passenger locomotives, which means just about anything will look good behind these engines on your layout.  For a real show of force, double-heading two Challengers would provide an unforgettable model railroading experience.
Watch the prototype Union Pacific Challengers in action.
The Lionel Brass Hybrid Challenger
Between the level of intricate separately applied parts and details in the cab, this model easily could justify Lionel classifying this as Vision Line and giving it the black box treatment. Hybrid describes the mix of brass and die-cast parts that make up the model.
Lionel offers quite a variety of decoration choices on this model. For me, the unpainted "Pilot" version is absolutely the way to go. It shows off all the detail afforded by brass protected by a reflective gloss clearcoat. It allows viewers the opportunity to appreciate the work that went into the model. It's truly jaw-dropping.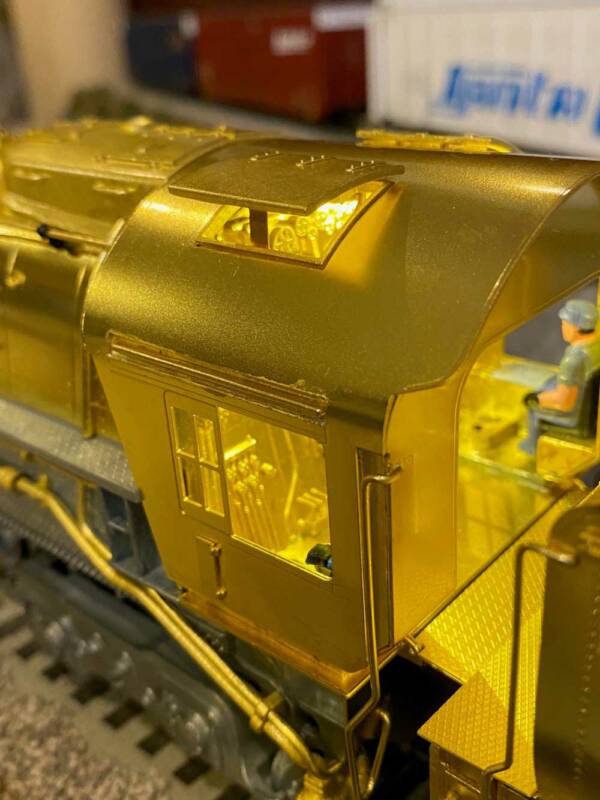 Though not considered prototypical for early Challenger models, Lionel is offering the brass hybrid in a well-done "Greyhound" scheme. Additionally, like the endless series of Fast and Furious movies, the maker is reprising the 49er paint scheme; it must be a great seller.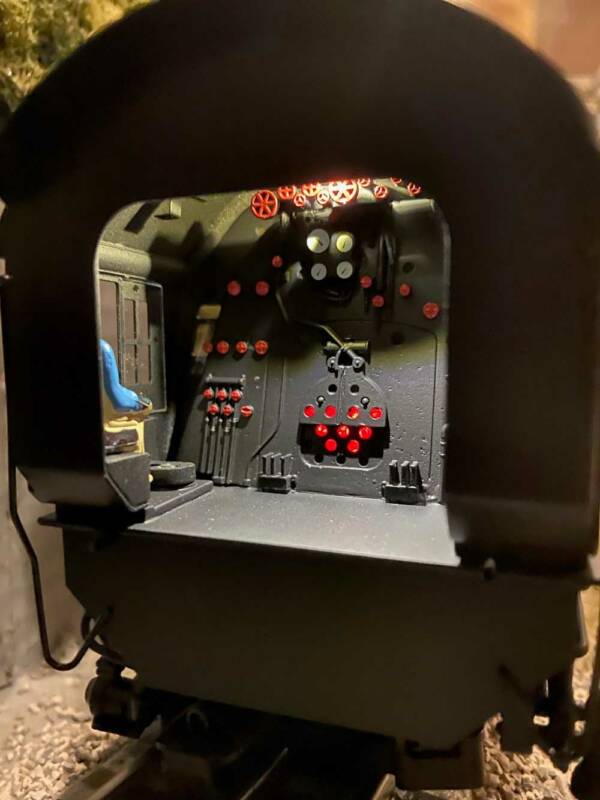 If you're a stickler for realism, don't panic. The Challenger is also available in the standard black paint scheme with a variety of road numbers to choose from. Additionally, if you want to have a fleet, it offers painted but unnumbered versions.
The details
One of the best features of this large steam locomotive is the 3-speaker stereo sound system. It provides a deafening impression of how powerful this locomotive was in operation. It also allows the whistle to come from the locomotive as opposed to the tender like many other O gauge steamers. This provides beautifully balanced sound throughout your train room, and possibly your entire neighborhood depending on volume settings.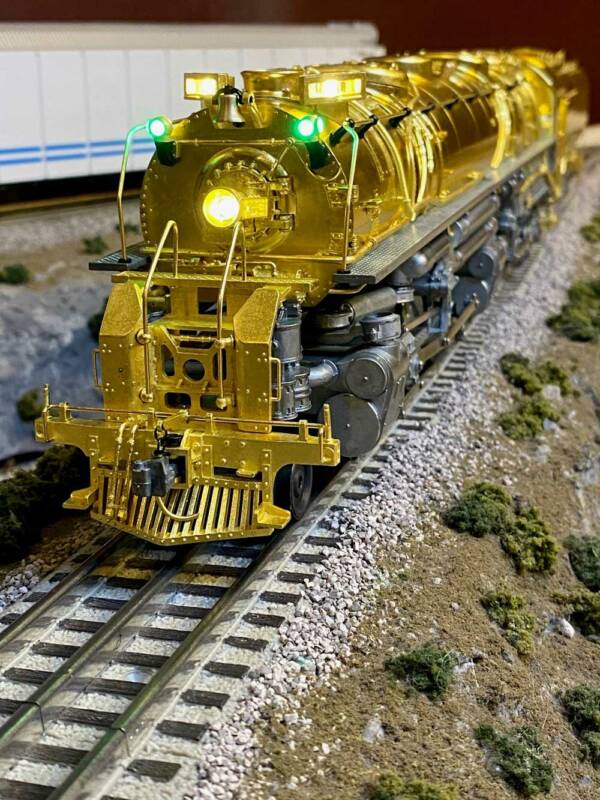 The Challenger also comes with 4-digit addressing capability to be used with the upcoming Lionel Base 3 (if we ever see it), along with road-number-specific crew talk.
The O-72 minimum curve requirement is not shocking for articulated steam. If your curves can't accommodate this behemoth, buy a glass case and display it!
While not a Vision Line product, the MSRP of $2,500 is certainly in that range. A reasonable solution would be to put the family vacation you've been planning on hold and take the plunge!
Of course, I'm kidding, but it really is a super locomotive.
Legacy Brass Hybrid Challenger by Lionel
MSRP: $2,499.99
Paint schemes: Pilot (unpainted with clearcoat), No. 2331200; UP No. 3834 "Greyhound", 2331240; UP 3819 (traditional), 2331191; UP 3826 (traditional), 2331192; UP unnumbered (traditional Style 1), 2331193; UP 3836 (traditional), 2331211; UP 3839 (traditional), 2331212; UP unnumbered (traditional Style 2), 2331213; UP 3815 (traditional), 2331231; UP 3828 (traditional), 2331232; UP unnumbered (traditional Style 3), 2331233; UP 3835 (49er), 2331220.
Ben Laremont operates the Ben's Trains channel on YouTube and is on Instagram @bens_trains_