May/June 2023
The May/June 2023 issue of Classic Toy Trains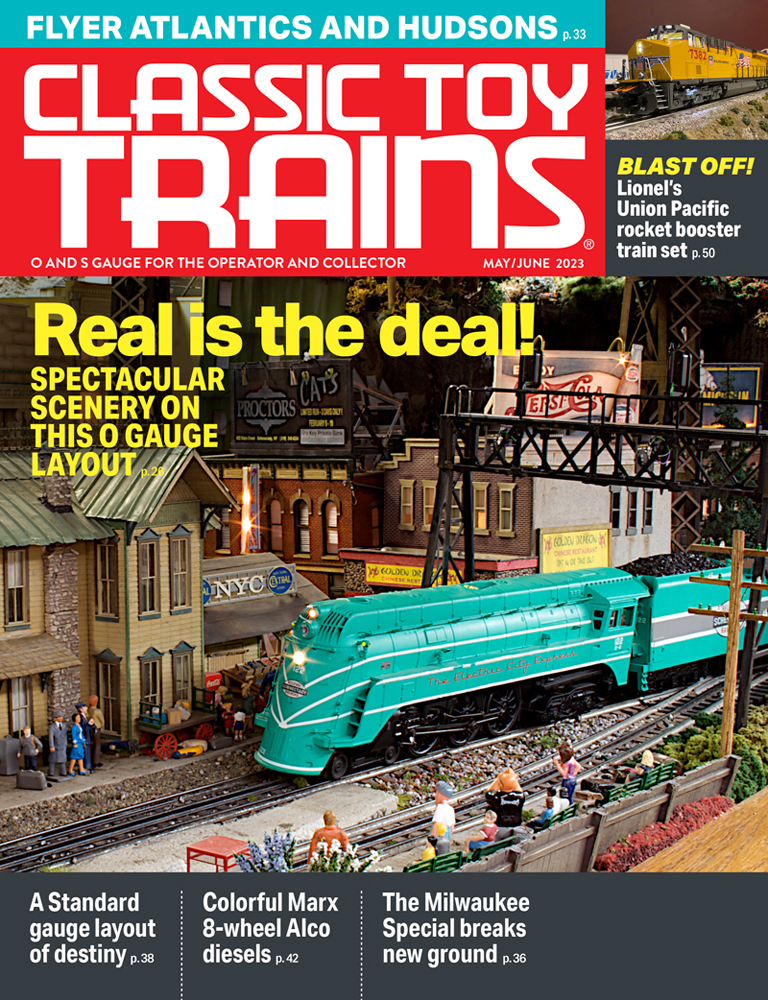 Featured
In this Issue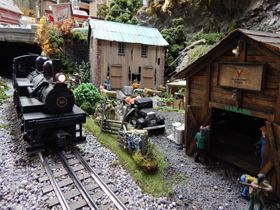 Traveling on the O gauge Bellevue & Schenectady RR
Layout builder Don Klose says, "Real has always been my deal!"
Cover photo by the author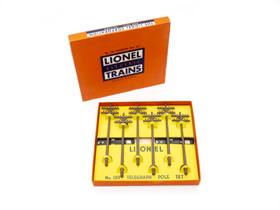 Lionel's No. 150 Telegraph Pole Set
Get to know this overlooked trackside item from the 1940s.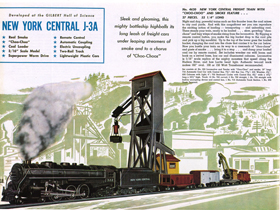 Early S gauge 4-4-2s are worth more than you think
Comparing the values of Flyer Atlantics and Hudsons.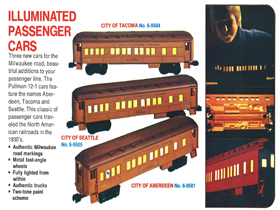 Breaking new ground: Lionel's Milwaukee Special
This heavyweight passenger outfit from 1973 was a landmark.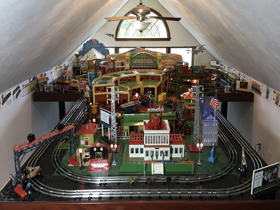 The layout she was destined to build
Carey Tarkman always knew she was a Standard gauger.
Marx eight-wheel lithographed diesels
These colorful O gauge beauties mirrored real railroading.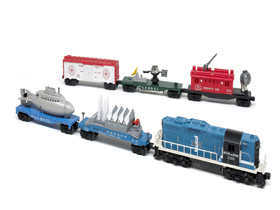 Lionel's submarine cars rise to the surface
Naval vessels influenced the postwar line.
Also in this issue:
EDITOR'S DESK, pg. 4
LETTERS, pg. 6
PHOTO ALBUM, pg. 10
NEWS & PRODUCTS, pg. 14
Atlas O offerings, the newest from MTH
QUESTIONS & ANSWERS, pg. 20
S GAUGE NOW AND THEN, pg. 22
VIEWS FROM THE UNDERGROUND, pg. 24
WEEKEND WORKSHOP, pg. 44
REVIEWS, pg. 50
Lionel rocket train, hobo boxcar
AD INDEX, pg. 57
TIPS & TECHNIQUES, pg. 58
Add inexpensive camps to your layout