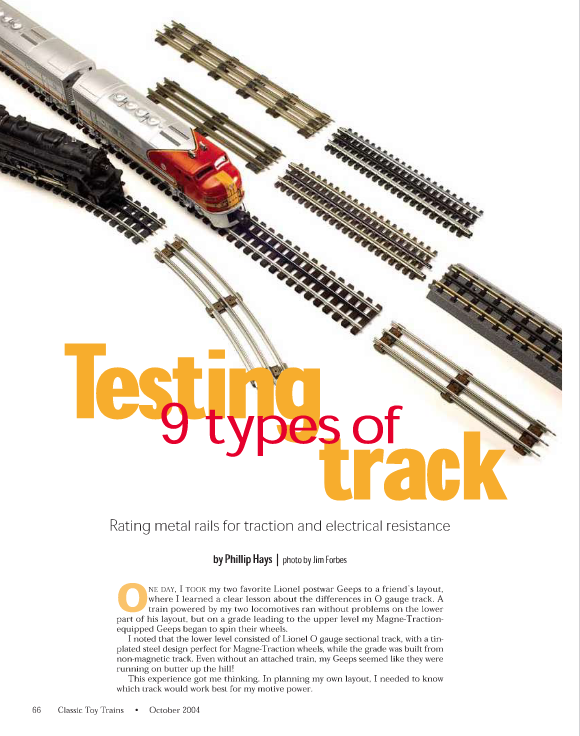 Learn what Phillip Hays discovered when he tested 19 locomotives on nine types of O-gauge track, conducting between 1,500 and 2,000 tests. He measured factors such as locomotive push, locomotive drag, locomotive lift, magnetic merit, electrical resistance and traction.

Get the results of these tests, along with Hays' insights, in this free download from the October 2004 issue of Classic Toy Trains. Simply enter your email address below to begin reading.
Get Your FREE PDF Download
Enter your email for access to Testing 9 types of track.
By entering your email you will receive newsletters, special offers, and more from the Trains.com family of brands. View our privacy policy.