There is an astonishing (and confusing) variety of track available, and you may wish to "mix and match" brands.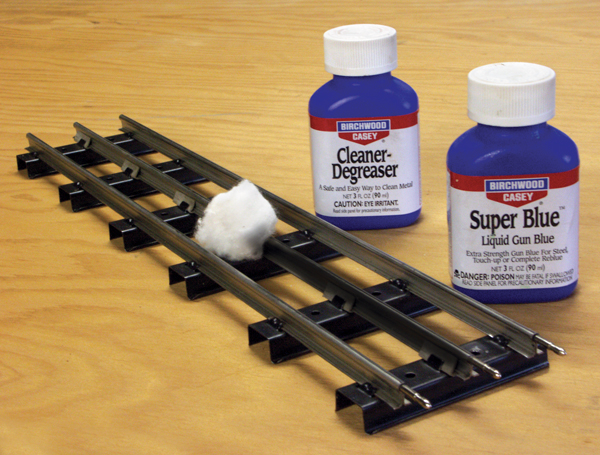 For example, you may want to use an operating section for triggering a dump car, but it isn't available in your track brand. You can transition to tubular track, insert a traditional activation section, and transition back to your preferred track.
Switches are the most expensive track sections you will encounter. Before you invest heavily, it pays to make wise choices. Make sure they match the look you are after and that your fleet can smoothly operate through them.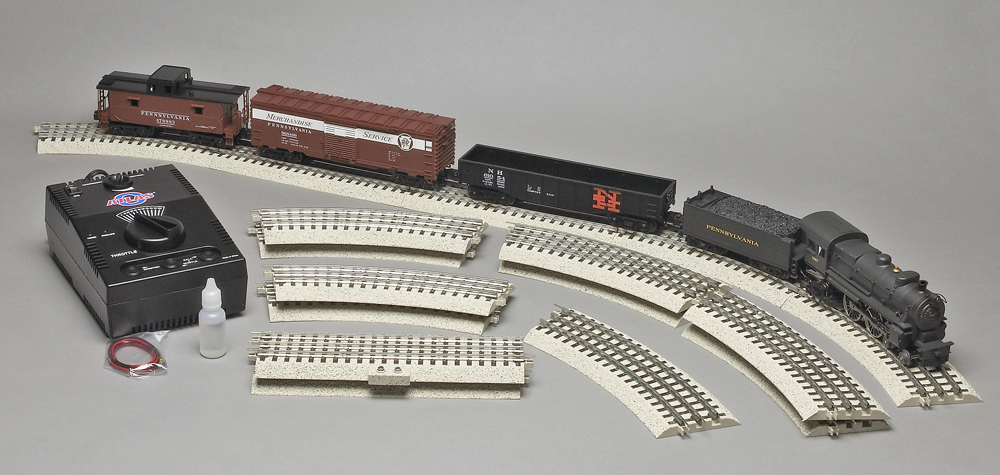 For rarely used sidings, a manual switch may be the economical choice. For sidings with frequent switching operations, a remote-controlled switch may be the answer. Be sure the remote switch you buy has a non-derailing feature that opens for a train running the opposite direction while the track diverges.
Track curve diameters vary. All manufacturers offer a variety of curved sections in differing diameters. They range from O-27 to O-72 and wider curvatures. Why are there wider curves? This is to allow for larger locomotives and rolling stock to look more realistic going through curves. The wider diameter also allows locomotives to run at higher speeds.
Longer locomotives may experience overhang or even derailment on curves that are too tight. Be sure you know what your maximum track curve is and what the minimum curve is for your locomotives and larger freight and passenger cars.
As you develop your track plan, you will probably run into spots where there are large gaps in the track. These require a fitter section. You can make a fitter using a modular track system, but cutting through the plastic base may be more trouble than creating a tubular transition section. Tubular track is easy to cut with gloves, a hacksaw, and a file.
Learn more:
Toy Train Layouts for Small Spaces special issue