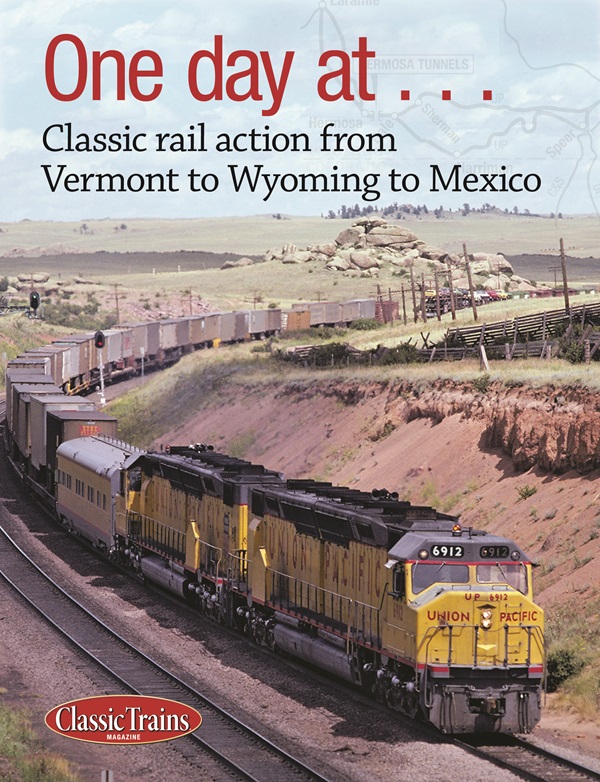 What would it have been like to spend one day at a perfect train-watching spot in the 1950s and 1960s? This 30-page download takes you back in time, with contributors sharing their experiences from memorable trips across the United States. This free guide provides plenty of pictures, too, with classic railroad photos from a bygone era.
We'll take you inside "One Day At":
North Philadelphia in 1965, where a variety of Pennsylvania Railroad trains with every type of equipment passed through
Bolton, Vt., in 1953, where local freights met on the Central Vermont
St. Louis Station in 1965, where 56 trains from 10 different railroads passed through each day
Hermosa, Wyo., in 1975, where Union Pacific intermodal, Amtrak Zephyr, and a flurry of general merchandise trains made their way up the steep grade of Sherman Hill
Zacatecas, Mexico in 1960, where the steam locomotives of the Mexican National Railways were still abundant
Get Your FREE PDF Download
Enter your email for access to Train watching in the 1960s.
By entering your email you will receive newsletters, special offers, and more from the Trains.com family of brands. View our privacy policy.