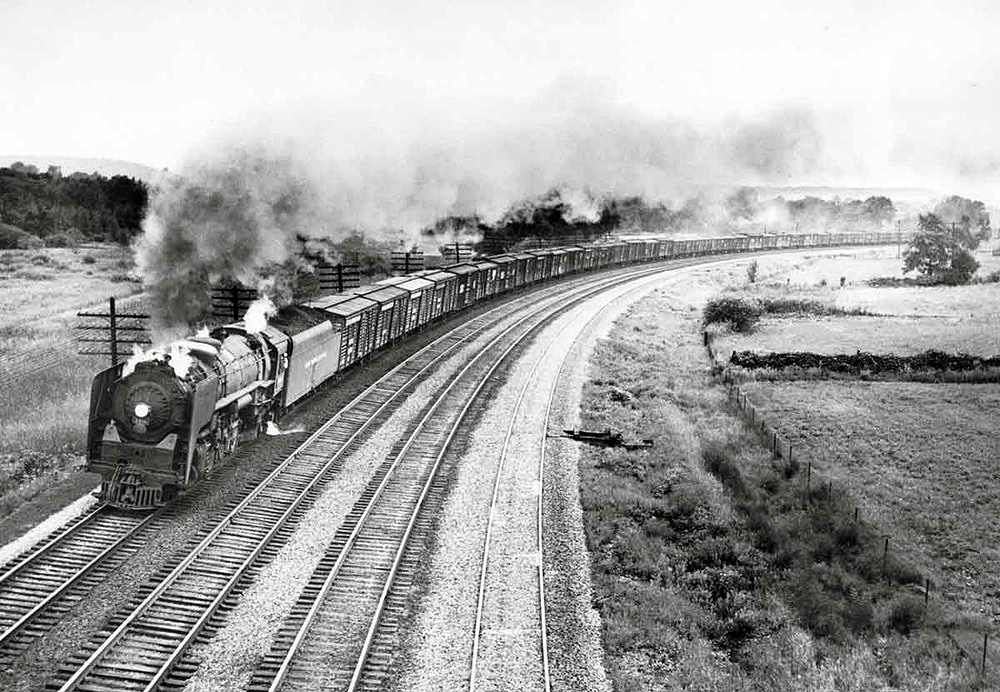 Mohawk on a stock train 
At Newark, on the New York Central's Water Level Route in central New York, a New York Central 4-8-2 Mohawk heels to a curve with a livestock train in the 1940s. 
S. K. Bolton Jr.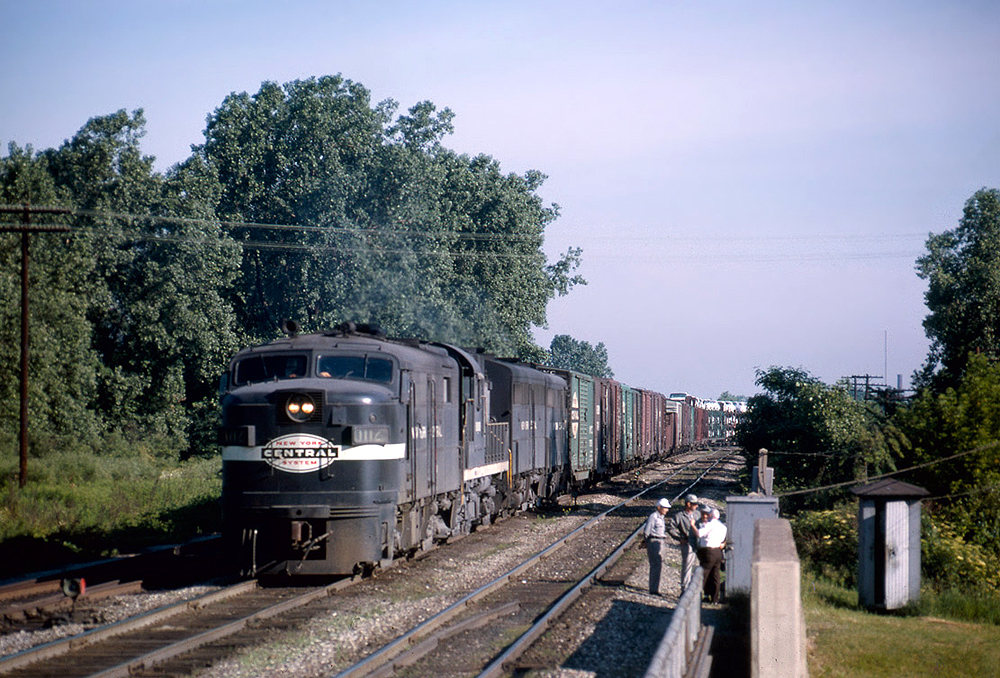 Alco diesels at Dearborn 
Alco FA 1112, RS11 8008, an FB, and FA 1000 wait for clearance to cross the Detroit, Toledo & Ironton with a southbound NYC freight at Schaefer Tower in Dearborn, Mich., in June 1963.  
J. David Ingles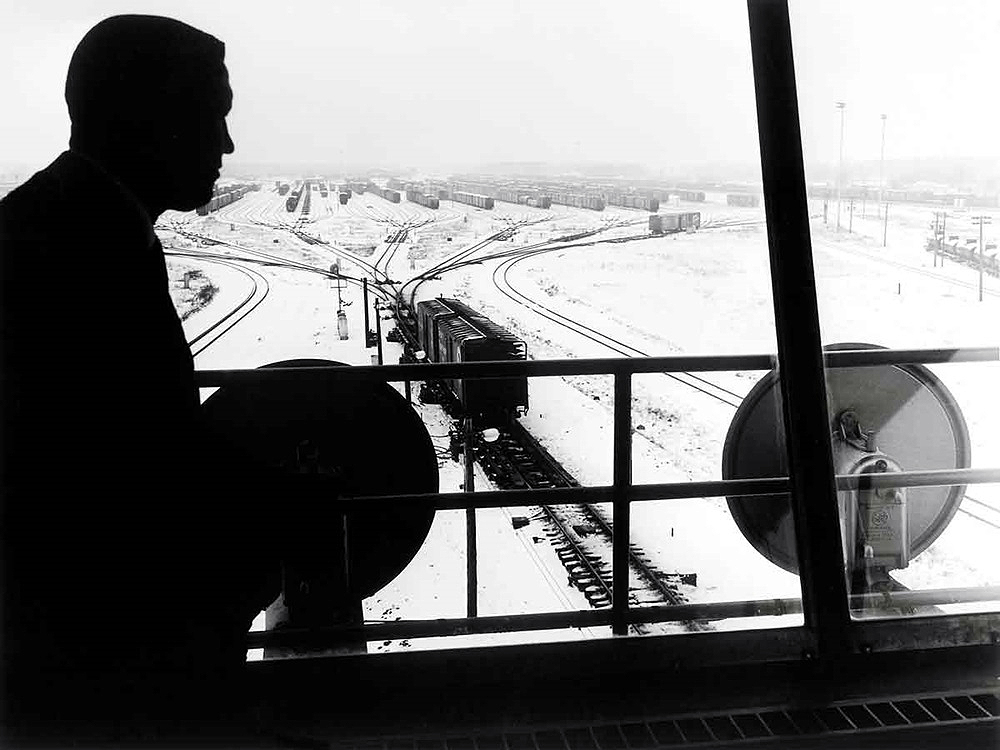 Robert R. Young Yard in Elkhart, Ind. 
Terminal Superintendent James N. Page looks over New York Central's new 72-track, 675-acre yard at Elkhart, Ind., named for Central boss Robert R. Young, in 1958.  
New York Central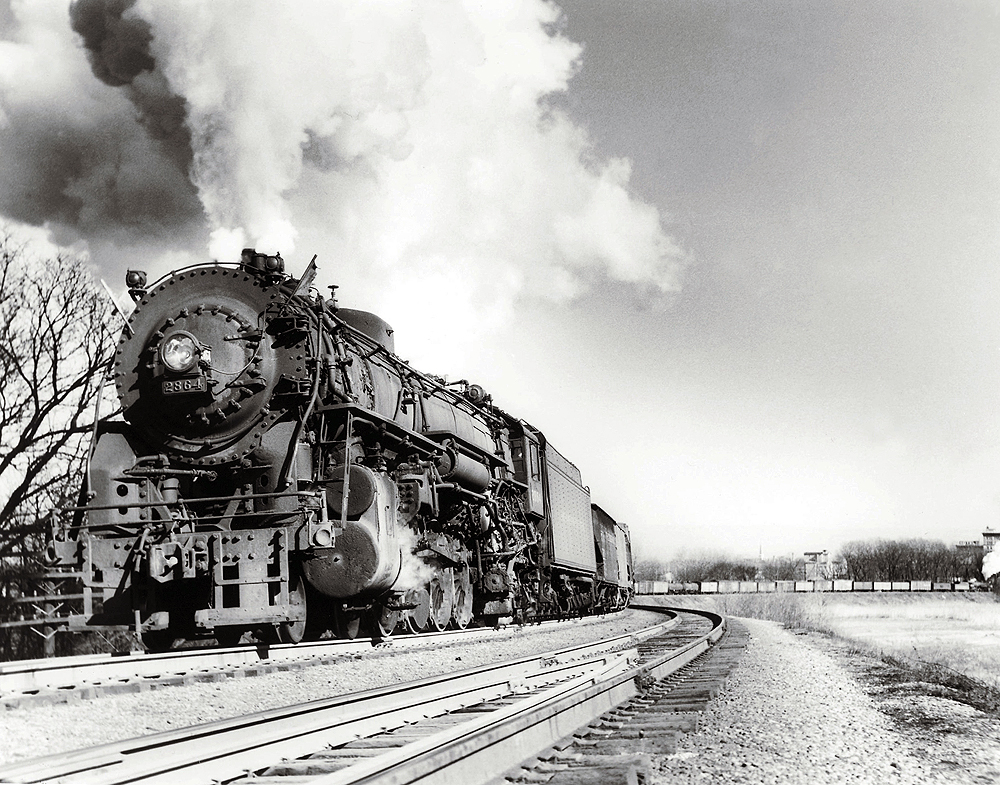 Freight out of Lafayette 
With 4-8-2 2864 up front and a 2-8-2 shoving behind the caboose, a westbound NYC freight climbs the 1.1 percent grade at West Lafayette, Ind., in 1949 or '50. 
Hal Lewis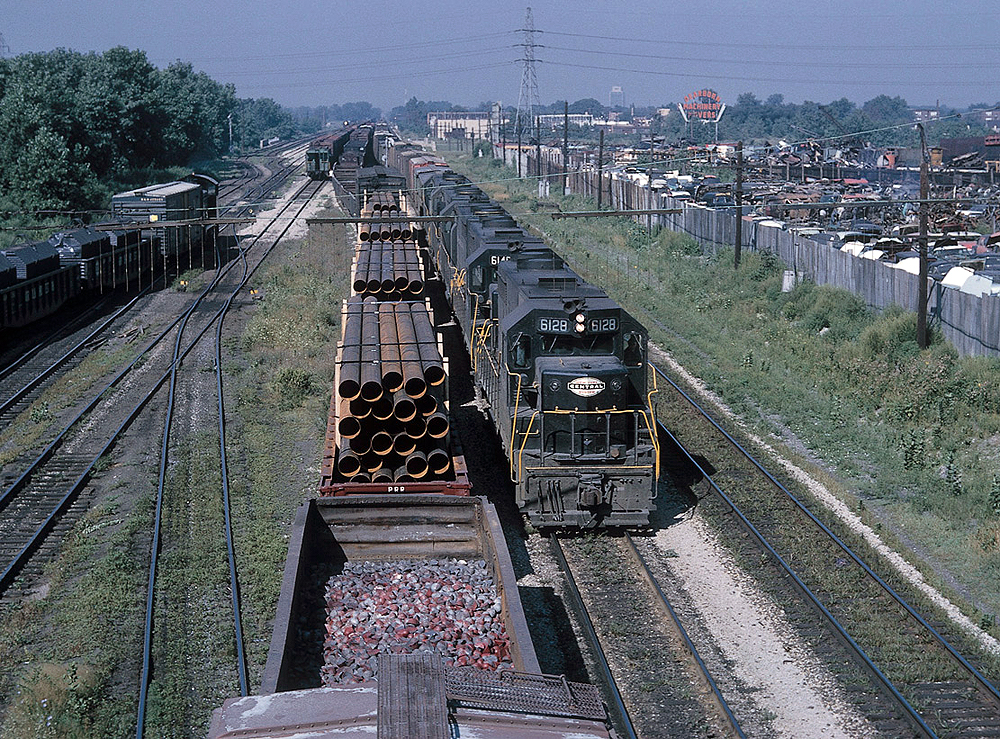 Freight action at Dearborn 
In August 1965, five NYC GP35s roll a freight eastward at Dearborn, Mich. Three other freights occupy tracks in the western end of the yard. 
J. David Ingles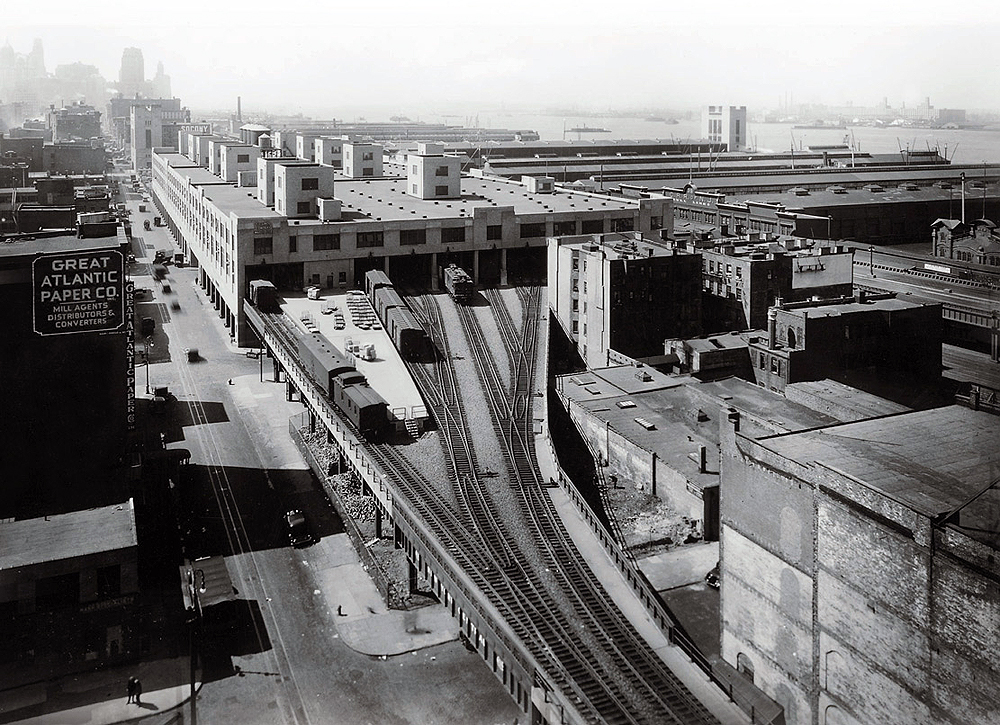 South end of the West Side freight line 
The state-of-the-art St. John's Park freight terminal anchored the south end of NYC's West Side (of Manhattan) freight line, a.k.a. the "High Line." This photo dates from shortly after the elevated line opened in 1934. 
New York Central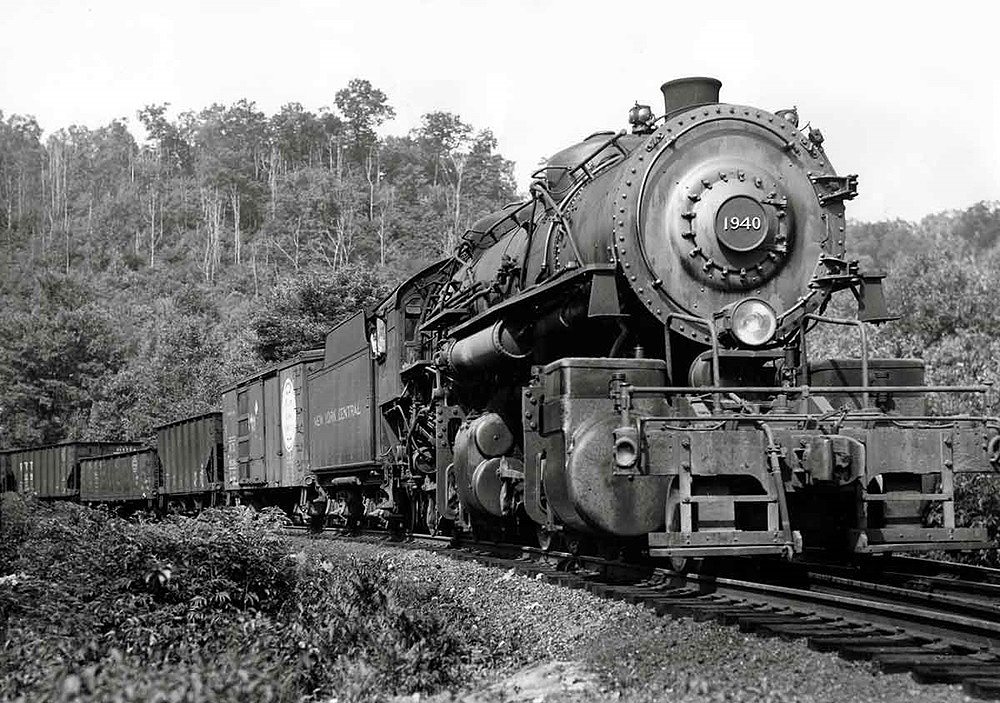 Far corner of the Central 
A long way from the broad, flat Water Level Route, New York Central 2-6-6-2 Mallet 1940 is seen in an undated photo on the road's line to Charleston and other West Virginia points. 
Classic Trains collection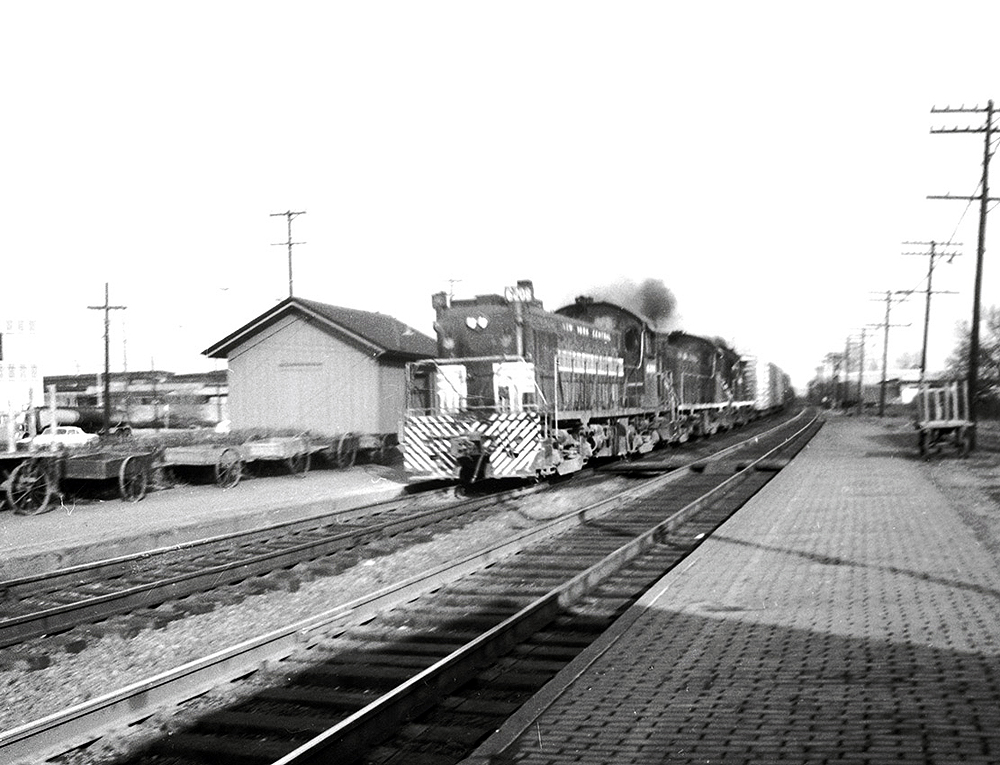 Cincinnati transfer run 
About 4 miles north of Cincinnati Union Terminal, three NYC Lima-Hamilton road-switchers lead a transfer from Sharonville Yard south through Winton Place station in 1964.  
Denny Hamilton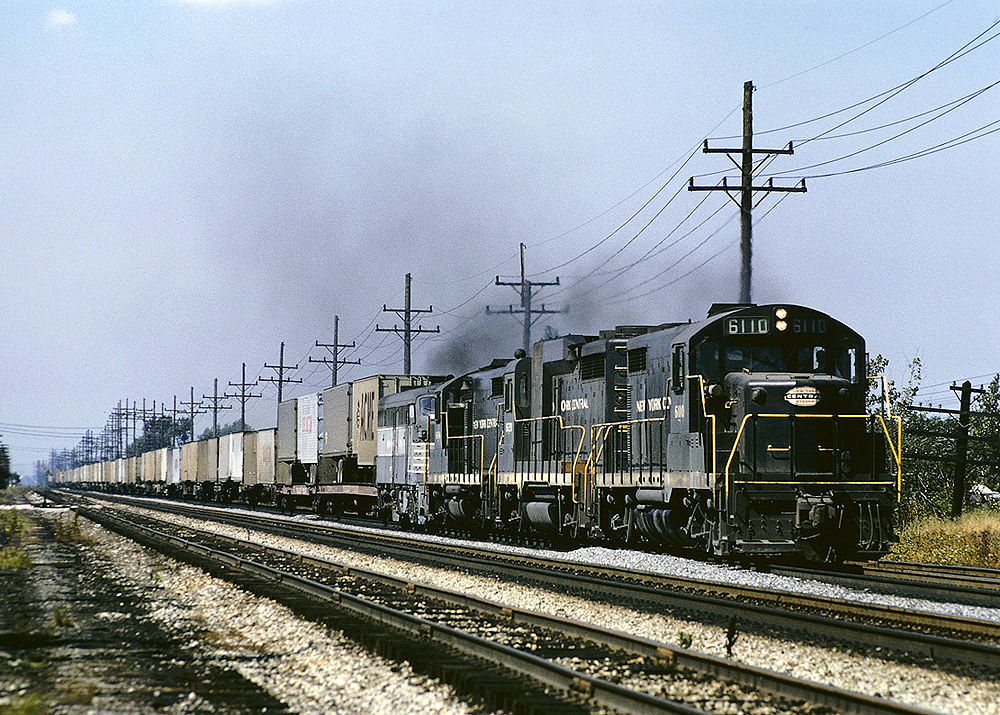 Flexi-Vans east from Cleveland 
New York Central was a leader in containerized freight service. Two GP20s, a GP30, and an Alco FA lead a train of Flexi-Van containers, with two cars of trailers up front, east out of Collinwood, Ohio, in August 1964.  
J. David Ingles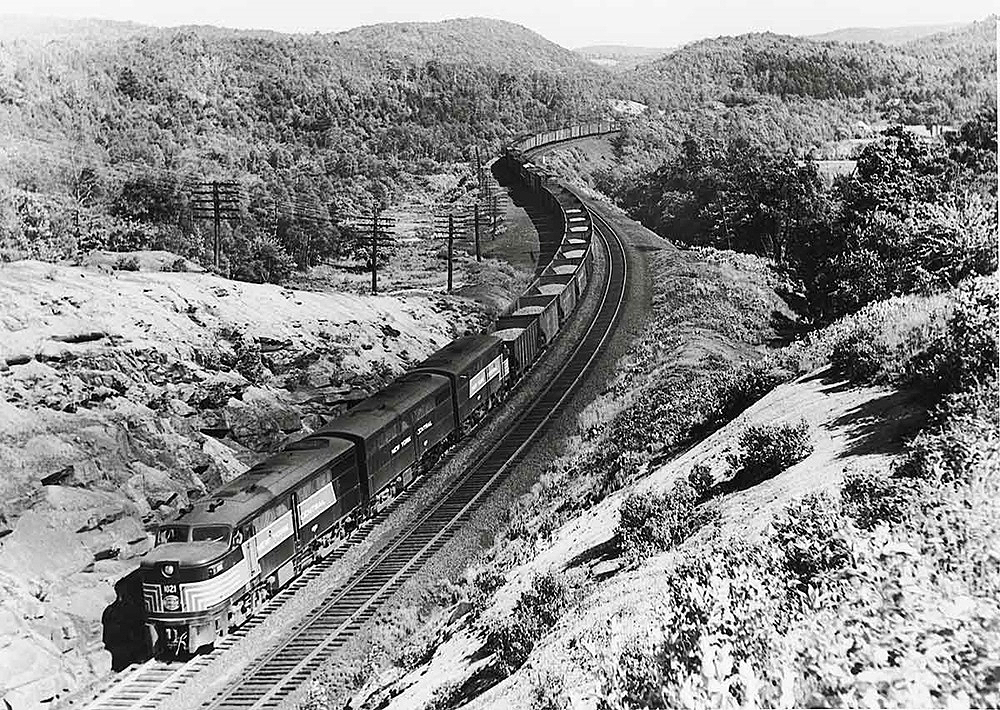 New England artery 
NYC's Boston & Albany subsidiary gave the system important access to New England traffic. In September 1949, an FA-FB-FA trio marches up Washington Hill in western Massachusetts with a westbound B&A freight.  
R. E. Tobey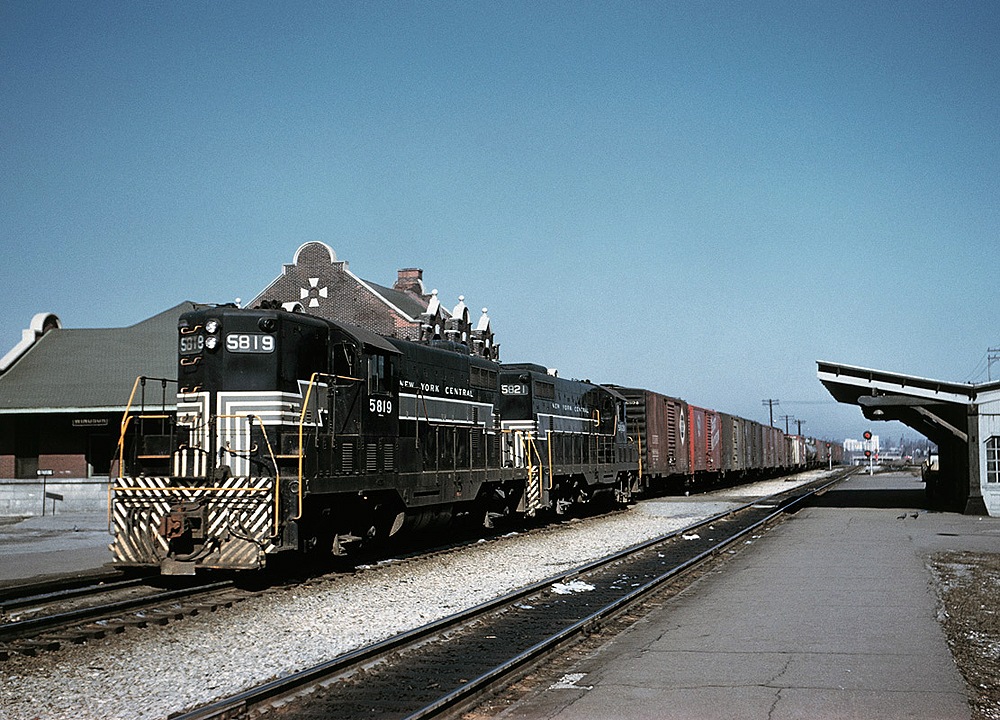 International tonnage 
Canadian-built GP7s 5819 and 5821 bring a New York Central "tunnel job" from Detroit into Windsor, Ont., in August 1962. Built for Chesapeake & Ohio, the units were set up for short-hood-forward operation.  
J. David Ingles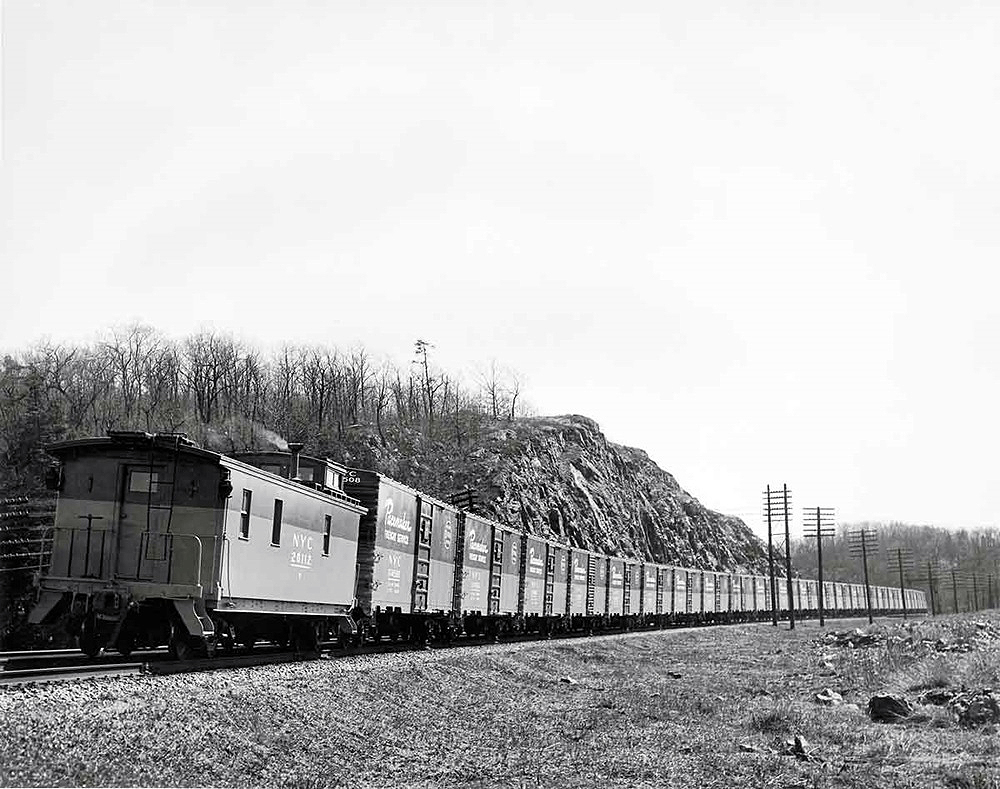 Pacemaker publicity 
New York Central's Pacemaker merchandise service debuted in 1946, with specially equipped and painted (vermillion and gray) boxcars. The railroad even painted five cabooses for the service, one of which trails this consist assembled for publicity photos. 
New York Central 

All through January 2021, Classic Trains editors are celebrating the New York Central Railroad. This week, feast your eyes on freight trains, in black-and-white, and color, from deep in Appalachia, to Manhattan's High Line.
See what we've unearthed from the David P. Morgan Library on this great railroad. Only from Classic Trains!